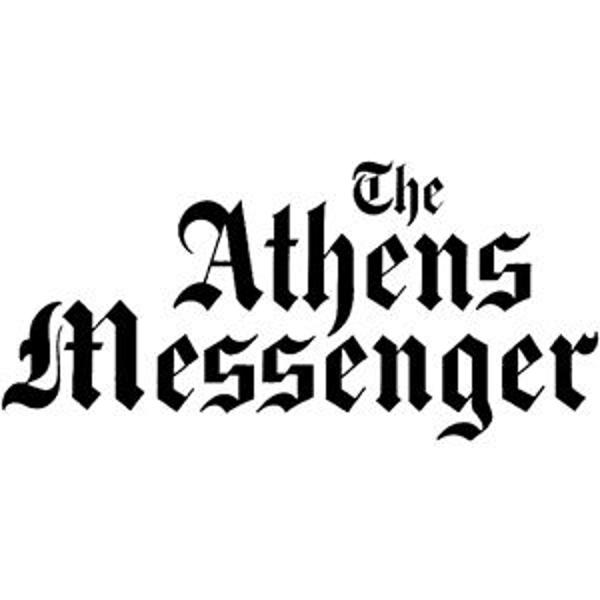 Nelsonville received the best financial indicator grades in 2020 than it has since the state started tracking by color code, the city auditor told The Athens Messenger.
The indicators, compiled by the state auditor's office, distinguish 17 different measurements, and places them in three color-coded categories: positive (green), cautionary (yellow) and critical (red) outlooks.
Nelsonville Auditor Taylor Sappington said the city has typically received seven or eight of the 17 indicators as flashing red or yellow, or a sign of troubled financial waters.
"It's our best score yet since we started doing this," Sappington said.
For 2020, Sappington said — the city only earned two flashing indicators — both yellow, and one was due to an entry error and should be green.
"I feel proud because we implemented a ton of difficult changes but also enforced things that already existed and didn't have to reinvent the wheel there," Sappington said.
Sappington said the stark positive changes in the city's financial outlook is partly due to changes made, but Sappington said the city made a concerted effort in 2020 to collect money that was due to the city in form of income tax.
He said some of the city's worst indicators in years past have been on income tax and income tax collection. Last year, he said his office went around and collected taxes.
He said his office "did not come down hard on anyone" and only exacted a couple hundred dollars in late fees; most people were willing to pay since they see the Nelsonville government taking more action.
"Simply by making an effort, city residents are seeing improvements across a range of services and are saying 'yeah, we understand what we're getting for our $300,'" Sappington said.
He also said the city took a look at their spending and expenses and made the departmental purchases more justifiable. Increased transparency helped this, he said.
"We also on a range of fronts at the department level, city manager level, my level, made expenses much more justifiable," Sappington said. "Anytime everything is out there for everyone to see, sometimes it puts pressure on some purchases that aren't justifiable."
Nelsonville also "sealed some cracks," so-to-say, Sappington said. Not only is the city not losing money from theft in office like it had in the past with the former deputy auditor — in general, areas where the city has been losing money needlessly have been fixed, he said.
As for the primary yellow indicator the city received in 2020, it was a measure of depreciation of city assets compared to original value. For example, he said, if a piping system cost $8 million to build but was now only valued at $2 million, that would be a depreciation in value of $6 million.
Sappington said that indicator is a sign of aging infrastructure in a city. He added that with the city conducting major overhauls of the water and sewage systems using grant money, he hopes to see the city's depreciation of assets decrease and achieve green indicators across the board.
The positive financial news puts the city in an interesting position, he said.
"We're looking at the horizon broadly and saying 'how do we make this a 21st century city?' Sappington said. "That's not a position the city's been in honestly, maybe ever."
He said the glowing report compared to 2019 means the city government is doing their jobs, and now is the time to look at investing in the future of Nelsonville, rather than riding a wave of positive finances.
"It's nice to be steady, we're not sinking — it's time to invest," Sappington said.
Sappington added the improved finances are a team effort across city government.
City Manager Scott Frank commended the auditor's office, and the entire Nelsonville government for working as a team.
"I believe all city employees are working together as a high performance team and the results are speaking for themselves," Frank said to The Messenger over text. "I'm especially proud of the auditor's office, they are making tremendous headway!"
>>>ad: Don't Miss TODAY'S BEST Amazon Deals!

Originally Appeared Here