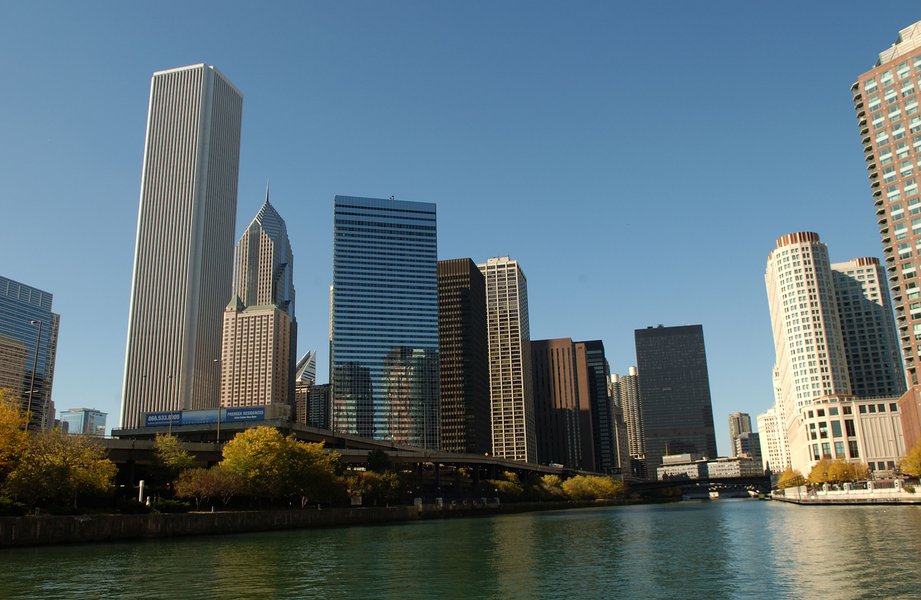 Note: Our market forecast includes Chicago data and data from its surroundings, including Naperville, Indiana, and Elgin, Wisconsin.
With a population of almost 2.7 million as of 2019, Chicago is by far the most populated city in Illinois and the third most populous city in the United States. Located on the shores of Lake Michigan, Chicago was originally meant to be a port city between the Great Lakes and the Mississippi River. It was first established in 1837.
Today, Chicago is much more than a port. The Chicago area is home to a number of Fortune 500 companies, including Allstate (NYSE: ALL), Kraft-Heinz (NASDAQ: KHC), and McDonald's (NYSE: MCD). The Chicago area is also a hub for higher learning institutions like the University of Illinois at Chicago and Northwestern. Plus, it's a top tourist destination, boasting attractions such as the Willis (Sears) Tower and the Lincoln Park Zoo.
The state of the market
For the most part, the real estate Industry in Chicago seems to be following the rest of the nation. By that, we mean although it has been greatly impacted by the pandemic, it's showing signs of making a recovery. Here are three trends that you should be aware of before adding the Windy City to your portfolio.
Rental vacancies are up while rents are down
Unfortunately, like many other large cities, rental vacancies are currently up in Chicago, while rental rates are trending downward. That said, vacancies are only up 0.8% year over year, and rents are only down by 2.9%, which puts Chicago in a better position than other places in the country.
Hopefully, as the vaccine rollout continues and more people begin to return to office settings, the vacancies will begin to fill and rental rates can rise again.
Inventory is low, but new construction is on the rise
In addition, there's currently only 1.4 months' worth of inventory in the city, which has caused home prices to rise dramatically in the recent past. However, again, we foresee this being a short-term issue. According to the architectural buildings index and the number of single-family housing permits, new construction seems to be on the rise, which will help to ease the inventory shortage.
Unemployment is still high
Lastly, unemployment is still high in the city. At 8.3% as of February 2021, it's currently up 4.5% year over year. However, this measurement is a drastic improvement from the height of the pandemic. Still, investors need to be aware that the unemployment rate could affect renters' ability to pay, which could lead to problems keeping up with the landlord's mortgage.
Chicago housing demand indicators
All data and charts supplied by Housing Tides by EnergyLogic.
Showing a higher-than usual unemployment rate, rising home prices, and lower-than-normal rents, Chicago's housing demand indicators fall right in line with the trends we're seeing across the country.
Unemployment trends
Unemployment rates are high all over the country due to the pandemic, and the Windy City is no exception. As of February 2021, Chicago's unemployment rate sits at 8.3%, a figure that's up 4.5% year over year and higher than the national average of 6.2%.
But although that percentage may seem high, it's actually made a significant recovery. When unemployment was at its peak in April 2020, the unemployment rate in Chicago was at 16.5% while the national average was only at 14.8%.