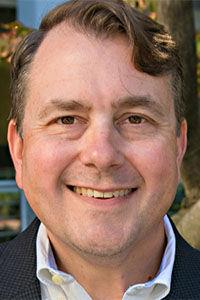 "I would say that your housing mix is a mismatch," Consultant Geoff Koski with KB Advisory Group told the Social Circle Planning Commission during a work session Monday night.
Koski presented data from population and real estate trends his company analyzed to show what types of housing the city would need for its changing demographics. Social Circle's population has grown by an estimated 1.3% since 2010.
The consultant said the future housing needs and Social Circle's current housing supply do not match up. The analysis from the consulting firm and a housing survey sent to residents will be incorporated into a report to help update the city's Comprehensive Plan.
Social Circle now has 92% single-family homes and 3% mobile homes with a small share of small multi-family dwellings but no large apartment complexes.
The consultant suggested that Social Circle leaders consider "gentle density," meaning allowing smaller homes on smaller lots that are closer together. Cottage homes and townhomes can be part of the city's new home construction, Koski said. He suggested the median cost of new homes built in the city should be around $200,000, based on probable average income of new homebuyers.
Many of the people who have moved to the city in recent years do not need large homes on large lots, Koski added. The trend shows that millennials now around age 40 are looking for small houses for their first home buys. Baby boomers who move to Social Circle to retire are looking to downsize, Koski said. The data also showed only 40% of the city's population have a school-age child in their household.
"If you're only building large, single-family homes you're missing half the market," Koski said.
Planning Commission Chairman Scott Gaither voiced surprise over the city's commuting patterns: 1,800 workers commute into Social Circle but don't live in the city, and 1,600 Social Circle residents leave the city to work elsewhere. Gaither said he would like to know more about the commuter workforce, their education and economic status.
Koski said that was something his firm could examine further. He said drawing workers to a community by offering them housing opportunities could help spur economic growth in the city. If workers live where they work, their dollars circulate within that community, Koski reasoned.
When asked by a resident if a housing survey sent to residents through their utility bills could be sent out again, City Manager Adele Schirmer said the city could accommodate the request. Just a tenth of the city's residents, 95 people, responded to the initial housing survey.
The survey had asked residents what types of housing they desire.
Fifty-three respondents surveyed said they think more single-family detached homes were needed. Twenty-one people said more townhomes were needed, with 15 specifying they be owner-occupied. Just 13 said more apartments were needed in Social Circle.
A majority of those surveyed said they would support more single-family homes and townhomes near the bypass. Most of those surveyed said the value of housing needed in Social Circle should be in the $200,000 to $249,000 range.
As for the historic district, 70 respondents said they would support restrictions to protect the district's character.
Originally Appeared On: https://www.waltontribune.com/news/article_f3788eb0-a1ed-11eb-9551-ff4dd1093730.html