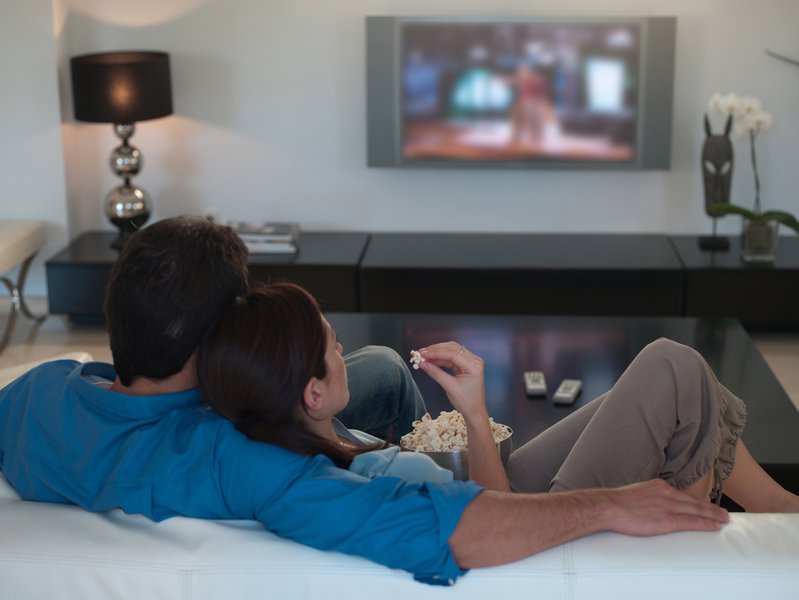 So Ma Bell is going back to the phone business. AT&T (NYSE: T) just announced it was merging its media business with Discovery (NASDAQ: DISCK) to create a new publicly traded company that marks AT&T's exit from an industry it has only been in for a few years.
The deal calls for Discovery's multiple outlets to combine with AT&T's WarnerMedia business, whose holdings include HBO, CNN, and TNT as well as the Warner Bros. television and film studio.
The deal leaves AT&T focused exclusively on telecommunications once again. For what this means to AT&T investors, check out this piece posted today by The Motley Fool: "An AT&T Dividend Cut is Coming. Buy This Telecom Instead." And for more on Discovery, there's this: "Why Discovery is a Better Buy Than AT&T After the Blockbuster Merger."
Amazon may not take this development lying down
Now, let's take a look at a follow-up bit of news about the drive to capitalize on streaming video: that Amazon (NASDAQ: AMZN) — purveyor of the growing Amazon Prime streaming service — is in talks to buy MGM for a bargain price of somewhere south of $10 billion.
While the price tag wouldn't be a reach — Amazon posted revenue just north of $419 billion in the 12 months ending March 31 and has a market cap of more than $1.6 trillion (with a "t") — there would be ramifications for the entertainment industry as a whole, including some that real estate investors might want to consider.
Hopes that the stream doesn't dry up the theater
As this Deadline piece points out, acquiring MGM would give the new owner "one of the deepest film libraries, which boasts over 5,200 titles, 17,000 hours of TV, 177 Oscar wins, 12 Best Picture winners, the James Bond franchise that has grossed over $7 billion in its global box office lifetime, and the Rocky and Creed movies, which have together earned more than $1 billion." Oh, and the Epix pay TV service and Emmy-winning series such as The Handmaid's Tale, Fargo, and Survivor.
MGM, of course, is more than that. It's a name synonymous with movies, and movies are shown in movie theaters, and movie theaters are already having a pandemic-induced meltdown and don't need to see any more business drained from their seats to couches at home. Nor do the real estate investment trusts (REITs) and other commercial real estate investors who own those places.
Amazon has been having it both ways
The big question here would be, if this takeover were to take place, would Amazon exacerbate those issues by denying big-name releases to theaters that really need to show them, instead keeping it all on Amazon Prime, for instance?
Given the e-commerce mammoth's very public strategies so far, that seems not to be a given. After all, Amazon bought Whole Foods, and those stores are still very much in business. And just check out this website featuring the company's physical grocery and bookstore locations aside from Whole Foods.
The titan of home delivery also is growing out its pharmacy business, but that doesn't mean Walgreens, CVS, or any popular mom-and-pop local druggist needs to just go ahead and shut down.
Heck, Jeff Bezos himself bought The Washington Post and has hardly starved it, at least by today's newspaper business standards. He's feeding that beast at least enough to keep it a thriving voice in journalism while so much of the fourth estate has withered on the vine.
The Millionacres bottom line
A reasonable assumption here would be that Amazon would treat its new treasure trove of entertainment intellectual property as revenue streaming through whatever channels make sense and money.
In this case, that may well be a combination of blockbuster (and not so blockbusting) releases that would help movie theaters bring in business (and income to the movies' owners). It remains to be seen how much people will return to theaters now that they increasingly can, but at a time like this, every bit helps, and it's not clear yet that a) the MGM purchase will take place, or b) what Amazon will do if it does.
Stay tuned.