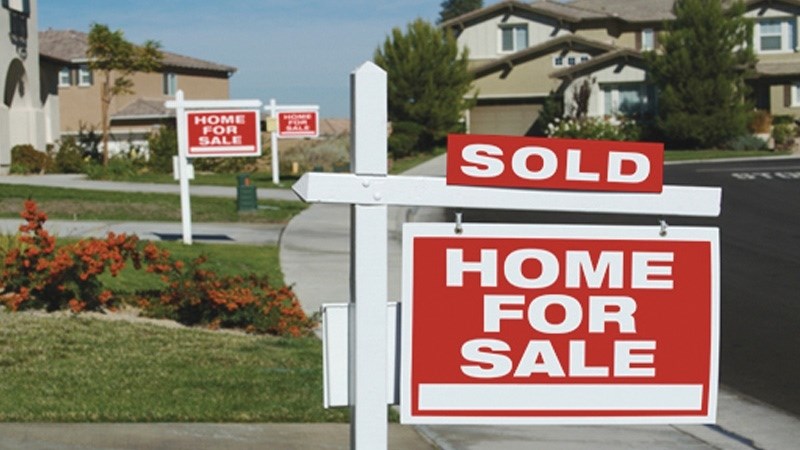 "It was like the Wild West."
That's what one father told me as we chatted in a Burnaby restaurant the other day about his daughter's attempts to buy an apartment in our city.
We were watching a game on the TV at the bar and started talking from a safe distance about how crazy things have been in Metro Vancouver real estate. Hi daughter, age 33, had finally saved up enough for a reasonable down payment (with some help from the Bank of Dad).
The dad got involved to help guide her and thought things would be pretty standard. But as we've seen with the past few months in local real estate, things are anything but standard.
The dad said there were so many people bidding on a unit in the Metrotown area that his daughter had to keep upping her price and discard any hope of having an inspection done.
"We can't compete with the 'multiple offer madness' as I keep hearing people call it," he said. "My daughter wanted it so bad and there was so much pressure that she tossed her 'limit' out the window, which horrified me when I found out."
Ultimately, even going past the "limit" wasn't enough as the seller took an even higher offer.
"She was crushed but I was relieved," he said. 
Things are still pretty scorching in Burnaby real estate, with some staggering numbers in May compared to May 2020.
The Real Estate Board of Greater Vancouver (REBGV) reports that, in Burnaby, there were 521 homes sold between apartments, townhouses and single-detached houses.
That's down from 655 in April, but up a lot from May 2020's 160 homes sold. Prices also skyrocketed, with a single-detached house going for $1.8 million compared to $1.4 million in May 2020.
One reason why is Burnaby has become more attractive for Millennial buyers.
That's according to a new report by Point2, which looked at the largest 85 Canadian cities and went through nine criteria, including home prices, income, and life satisfaction to calculate how attractive each city is for Millennials.
The same report they did back in 2018 placed Burnaby on the 14th spot, but three years and a global pandemic later, the city is becoming more attractive for Millennials and takes the 11th spot.
Here are the details:
Of all the cities they looked at, Burnaby boasts the 9th lowest unemployment rate and the 11th biggest share of Millennials in the total population. Home prices and the high percentage of young people with higher education diplomas make Burnaby even more attractive for Millennials;
Of the Metro Vancouver cities, Burnaby is outranked only by New Westminster (6th place).
Langley was the least-attractive for Metro Vancouver communities.
"The oldest Millennials are turning 40 this year," said a news release. "This new milestone brings fresh challenges and possibly a new perspective on life for many of the people belonging to one of the most talked-about generations. Some have just started their own families, while many are thinking about buying their own homes or moving to a new city. And while affordable housing, reliable incomes and good healthcare are mainstays, factors such as life satisfaction and climate might also start becoming more important for those Millennials who are looking for the ideal place to call home."
Burnaby has pretty good access to rapid transit and burgeoning shopping options at all four of its city centres, Brentwood, Lougheed, Edmonds and Metrotown.
But as stated above, it's a really competitive market to land a property so people need to be aggressive and committed.
"But you also need to set limits based on what can afford," that father told me. "My daughter almost went too far."
>>>ad: Don't Miss TODAY'S BEST Amazon Deals!

Originally Appeared Here