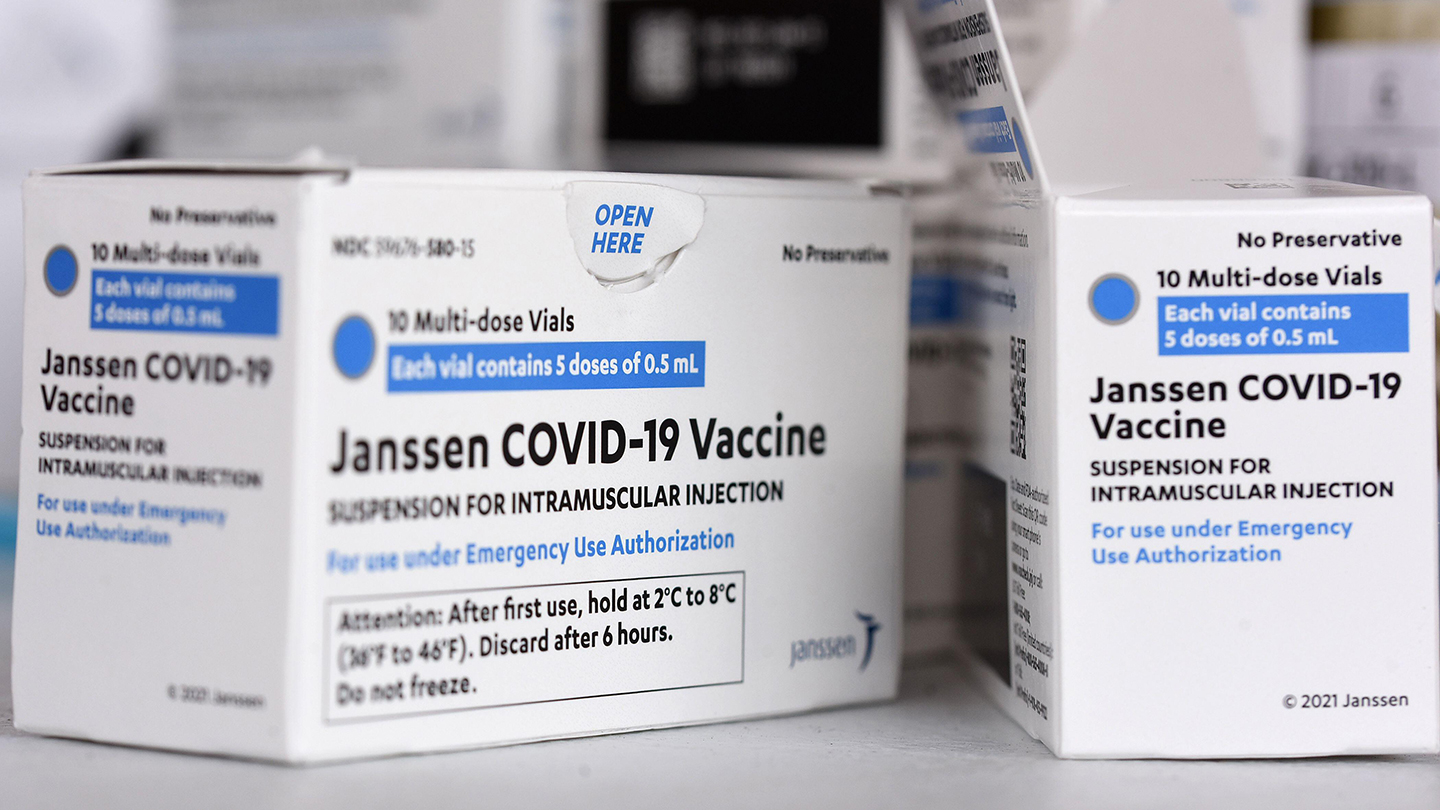 After reviewing safety data on rare blood clots linked to the Johnson & Johnson COVID-19 vaccine, federal regulators have lifted a recommended pause on using the vaccine. 
The vaccine may resume being used in people 18 and older, the U.S. Centers for Disease Control and Prevention's Advisory Committee on Immunization Practices said April 23 during an emergency meeting about the vaccine, made by Janssen, J&J's vaccine division. Some members of the committee said that they were concerned that the recommendation doesn't adequately warn women of an increased risk of rare blood clots. J&J and the U.S. Food and Drug Administration agreed to a label that would warn of the rare side effect.
The single-dose vaccine was given emergency use authorization February 27 by the FDA (SN: 2/27/21). Federal health officials paused immunizations with the vaccine April 13 while they investigated the rare blood clots (SN: 4/13/21).
Sign up for e-mail updates on the latest coronavirus news and research
Health officials examined data collected in the vaccine safety reporting system known as VAERS, where anyone can report side effects from vaccines. They found 15 cases of blood clots, all in women, among 7.95 million J&J doses administered. Three women died. 
Of the 15 cases, 13 were in women 18 to 49 years old out of the more than 1.8 million women in that age range who got the J&J jabs. That is an incidence rate of 7 in 1 million in women younger than 50. For women 50 and older, the incidence rate of clots was 0.9 in 1 million, based on two cases out of more than 2.1 million doses given in that age group.
One man developed the clots during a clinical trial of the vaccine's efficacy, but his case was not included in the new analysis.
Fewer than 10 additional cases are under review now, but more may be found once investigators change their case definitions to include a broader range of symptoms, said Tom Shimabukuro of the CDC's COVID-19 vaccine task force during the ACIP meeting. 
The recommendation comes after the European Medicines Agency ruled April 20 that immunizations with J&J's vaccine could continue in European Union countries, but with warnings about the rare side effect. Symptoms include shortness of breath, swollen legs, persistent abdominal pain, severe headaches or blurred vision starting about a week after vaccination, or bruising or blood flecks under the skin in locations other than the injection site. Doctors should avoid treating patients with the clots with the blood thinner heparin, as that common treatment could prompt an immune reaction that leads to even more clots. The same reaction is seen in a condition called heparin-induced thrombocytopenia. 
The clotting problem has also been a rare side effect of a vaccine made by AstraZeneca and the University of Oxford. The EMA said April 23 in a news briefing that particularly when infection rates are high in a community, the blood clot risk is clearly outweighed by the benefits of reduced hospitalizations and intensive care unit admissions for all age groups, and reduced deaths for all but the youngest adults. The agency recommended that people continue to get their second doses of that vaccine.
See all our coverage of the coronavirus outbreak

In both vaccines, many people who have developed clots after taking the vaccines have also been found to have antibodies against a protein called platelet factor 4, or PF4, found on blood- clotting cells called platelets (SN: 4/16/21). It's unclear if these vaccines stimulate formation of these antibodies or trigger clotting in people who already have the antibodies. 
In the CDC's assessment of risks and benefits of the J&J vaccine for the general population, allowing vaccinations for everyone 18 and older would prevent 1,435 deaths and 2,236 ICU admissions out of 9.8 million people vaccinated. Under those conditions, 26 cases of the blood clots would be expected to result.
On an individual level, for every million doses of the vaccine given to women 18 to 49 years old, the CDC predicts 13 cases of blood clots would result. At the same time, immunization would prevent 12 deaths, 127 ICU admissions and 657 hospitalizations for women in that age group. By contrast, for every million men 18 to 49 years old who get the vaccine, two cases of blood clots are expected. The benefits for those men include preventing 11 deaths, 114 ICU admissions, and 601 hospitalizations. And for people over 50 the benefits are even greater. No cases of blood clots are expected in older men, and two cases in every million doses are expected for women 50 and older. Benefits would include preventing hundreds of deaths and thousands of ICU admissions and hospitalizations. 
Some health experts were critical of the pause on the vaccine, fearing that it could hamper immunization efforts and increase hesitancy to get COVID-19 vaccines. "I want this vaccine back as soon as possible," Amesh Adalja, an infectious diseases physician at Johns Hopkins Center for Health Security, said April 22 during a news briefing sponsored by the Infectious Diseases Society of America. The vaccine is useful for reaching homebound, unhoused and incarcerated people and has been used in emergency rooms, mobile vaccine clinics and other settings where people are unlikely to come back for a second dose.
There has been a sharp decline in vaccination rates in the United States in recent weeks. Currently, about 2 million doses are given each day, down from an average of 3.2 million doses on April 11, according to CDC data.  It's not clear if the decline in vaccination is due to the pause or reflects that most people who want the vaccine have already gotten it. A recent Harris poll found that the pause damaged overall confidence in vaccine safety in about 30 percent of people who planned to get immunized as soon as possible. Among those who said they would not get vaccinated, 80 percent indicated that the pause eroded their confidence in vaccines. A CDC poll indicated a sharp drop in the willingness to get the J&J vaccine after the pause. Only 19 percent of those polled April 19 said they would choose it. Before the pause people would choose that vaccine about as often as either the Moderna or Pfizer mRNA vaccines.
Staff writer Jonathan Lambert contributed to this story.
Sign Up For the Latest from Science News
Headlines and summaries of the latest Science News articles, delivered to your inbox
Originally Appeared On: https://www.sciencenews.org/article/johnson-janssen-covid-coronavirus-vaccine-resume-pause-rare-blood-clot