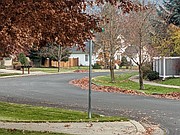 Get your machetes ready to slash some prices on the North Idaho real estate market.
Disclaimer No. 1: Use whatever cutting tool in which you feel most comfortable. Machetes are for professionals only.
Disclaimer No. 2: We're not literally slashing anything. Calm down.
Yes, it's another installment of Price-cut-a-palooza, where we take a snapshot of area home prices and how they've changed since summer abandoned us all for another year. Historically, the North Idaho market sees at least some price cuts during the fall season.
Reasons for slashing: 1) Prices may come down on homes originally listed in the summer but didn't sell for whatever reason. 2) Some sellers may be anxious to move properties before winter, especially if they're also buying in a market with fewer listings. 3) A home may have been listed a little too high to begin with. 4) Some real estate agents purposefully list high to start, then gradually drop prices until that sweet spot buyer arrives.
Point being — most homes with price cuts are still totally great properties. Now, you might have a few bucks left over for a celebratory dinner.
This week we're looking at price cuts in "central" Coeur d'Alene. All that means is we're not talking about those northernmost neighborhoods that we talked about a couple weeks ago, and we're also not talking about homes downtown or on the lake. Fair enough?
First up, let's talk affordability near Lunceford Lane and east of Honeysuckle Avenue, where we find two recent price cuts, as well as two more just east of 15th Street in the same area. Closer to Honeysuckle — a three-bedroom, two-bathroom home near North Pines Park with around 1,200 square feet dipped $20K in mid-October to just under $450,000. A price cut strategy must've worked for the nearby home of similar size that just went pending (listed price was $420,000).
As for those east of 15th Street — a three-bedroom, almost 1,400-square-foot-home dropped $25K to $375,000 last week (and the listing is now designated as pending). A newer home in the highly coveted Bentwood Park neighborhood off Thomas Lane is listed at $505,000 after a price cut of $10,000. That nice-looking abode boasts three bedrooms, 1,400 square feet and some primo outdoor space.
Neighborhood of the Week checks in regularly on Bentwood Park and the connecting Canfield Park neighborhoods, and, well, there's rarely much for sale. People like it there! Anyway, there's a pending listing for a home with more than 2,700 square feet that recently dropped $20K to $655,000.
As for big price cuts, head southeast and check out a three-bedroom, almost 2,800-square-foot-home on Nettleton Gulch, which went pending after an announced drop of $56,000 to list at just under $440,000. Head east and go even bigger with a fancy five-bedroom, 5,500-square-foot-home on an almost 1.5-acre lot listed at $1.4 million, down $100,000 from its summer price.
Finally, we'll inch closer to downtown and check out a few price cuts near Harrison Avenue in the midtown area. A four-bedroom, almost 1,700-square-foot-home dropped $11K to $569,000. An appealing and nicely overhauled 20s-era craftsman with 2,200 square feet, a three-car garage and shop went pending after a $25K price drop to just under $725,000. And we have another pending listing down the road for a five-bedroom, 2,500-square-foot-home that dropped $15K last week to $475,000.
See? Price cuts work! Stay tuned for more fall season price-cut-a-palooza in the coming weeks. And please, seek proper training before wielding a machete.
• • •
Let us know about the standout neighborhoods around North Idaho you want to see featured in Neighborhood of the Week. Realtors! Reach out to us with updates on new developments and established neighborhoods in Coeur d'Alene, Post Falls, Hayden, Rathdrum and beyond. Contact Tyler Wilson at twilson@cdapress.com.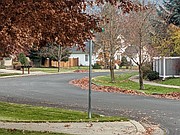 >>>ad: Don't Miss TODAY'S BEST Amazon Deals!

Originally Appeared Here