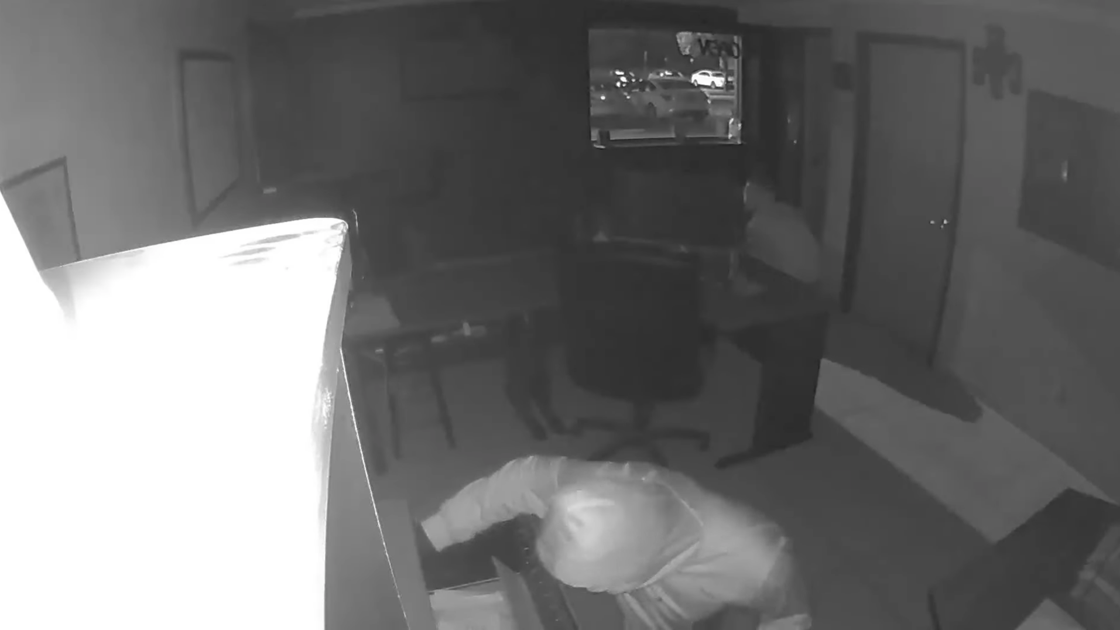 BELOIT—Multiple suspects are being sought by Beloit police following a coordinated effort in which eight vehicles were stolen from BK2 Auto Sales in Beloit between late May 20 and early May 21, according to the Beloit Police Department.
Suspects forced entry into the dealership at 1119 Broad St., between the hours of 11 p.m. on May 20 and 5:25 a.m. on May 21. The stolen vehicles included a 2004 Dodge Ram 1500 truck, 2005 Jeep Grand Cherokee SUV, 2005 Volvo V50 station wagon, 2009 Chevy Traverse SUV, 2011 Hyundai Sonata sedan, two 2015 Chrysler 200s and a Chevy Silverado truck.
The Sonata was found destroyed and burning in a field off of Route 14 near Avalon Road. It was the vehicle the suspects used to return to the dealership on three occasions within a short time period on May 20 and May 21, according to the dealership.
Three of the other vehicles, the Chevy Silverado and both Chrysler 200s, were recovered, the dealership confirmed.
A Facebook post shared by the dealership recounting the thefts has drawn nearly 200 comments and been shared over 500 times as police seek to identify the suspects pictured in security camera footage from the incidents.
"We thank the Beloit Police department for their help so far into the investigation. If anybody recognizes these men or vehicles, please don't hesitate to contact the Beloit Police Department," the dealership post said.
Anyone with credible information is asked to contact the department at 608-757-2244 or submit a tip through P3 Tips online or via the smartphone application.
>>>ad: Don't Miss TODAY'S BEST Amazon Deals!

Originally Appeared Here