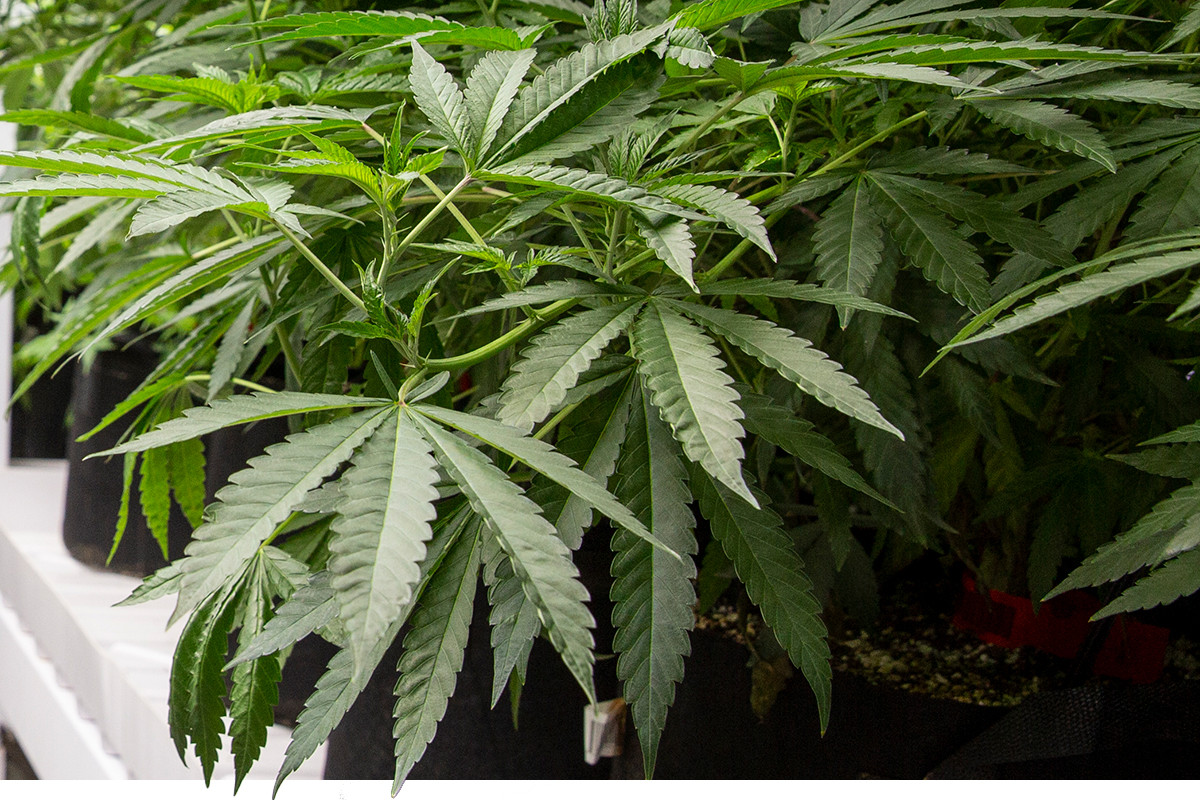 We were unable to send the article.
An industry-backed effort to legalize recreational marijuana in Arkansas suffered a major setback Wednesday when the State Board of Election Commissioners unanimously rejected the ballot title under which the proposed constitutional amendment would have appeared before voters in November.
But a lawyer for the group behind the measure, Responsible Growth Arkansas, said a challenge to the board's ruling would be filed before the end of the week. 
Responsible Growth had submitted sufficient signatures to put the proposed state constitutional amendment on the ballot, but commissioners denied the ballot title and popular name of the initiative after expressing concerns that it lacked sufficient background checks on potential dispensary owners and failed to set proper limits on THC levels in cannabis products.
"We knew all along that this thing was going to end up before the Arkansas Supreme Court," said Steve Lancaster of Wright Lindsey & Jennings of Little Rock, attorney for Responsible Growth. "Obviously we're disappointed in the result we got from the board. We don't think it's supported by law, or by the ballot title, which we think was more than sufficient.
"The Supreme Court is the ultimate decider, and now they're going to get it," Lancaster continued on Wednesday. "This will be a direct action to them challenging the commissioners' decision, and they may get it as early as tomorrow, certainly by the end of the week."
Responsible Growth Arkansas had turned in 192,000 signatures, handily surpassing the 89,000 minimum for making the ballot. The initiative would have guaranteed marijuana cultivation and dispensary licenses to the current cultivators and retailers in Arkansas' medicinal marijuana system, which has about 85,000 patients, eight cultivators and 40 dispensary licenses.
Three cultivation companies and several dispensaries have funded the Responsible Growth effort, kicking in $3.26 million, according to Arkansas Ethics Commission documents.
The denial of the 877-word ballot title and its 37-word popular name came a day after the Arkansas Secretary of State found the signatures sufficient. 
For the month of June alone, Responsible Growth received $1.3 million from cultivators and dispensaries, with the biggest donations coming from cultivators Bold Team LLC of Cotton Plant, Good Day Farms Arkansas LLC of Rogers and Osage Creek Cultivation of Berryville.
Nevertheless, the THC limit was the reason Commissioner Bilenda Harris-Ritter cited as her reason for voting to keep the amendment off the Nov. 8 general election ballot. Lancaster said the commissioners have no role in judging issues themselves; their role is deciding whether the titles and names are misleading.
Eddie Armstrong, a former state lawmaker who has coordinated the Responsible Growth campaign, said Wednesday afternoon that the effort has "tons of grass-roots support" and momentum. "We had expected some challenges, so we are going to continue to home in on getting this before the voters in November."
>>>ad: Don't Miss TODAY'S BEST Amazon Deals!

Originally Appeared Here