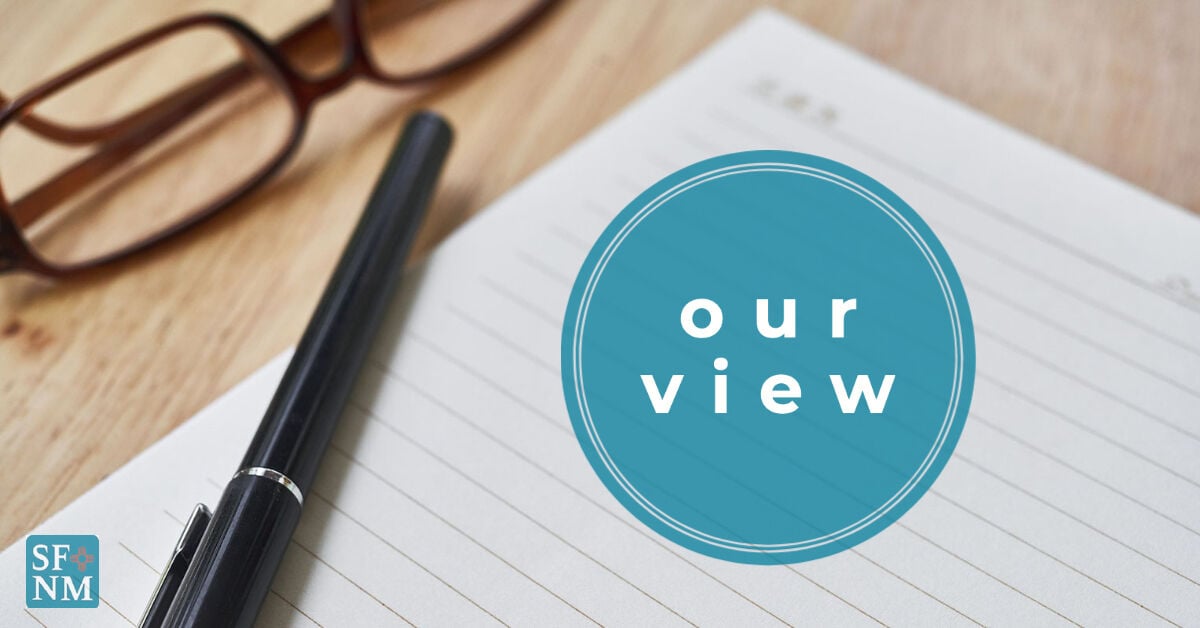 From past editions of The New Mexican, it is clear Santa Fe and the state have had a love affair with the film industry since the beginning.
In April 1921, the newspaper published a front-page story about how the Artograph Picture company was setting up shop in Santa Fe to produce motion pictures. In 1968, Gov. David Cargo established the first state film commission in the country. And so it went over the decades, with the popularity of New Mexico as a film location running hot and cold.
The latest lull in filming came with the coronavirus pandemic. Operations halted because, well, nearly everything stopped to reduce the transmission of the virus. That pause is over, with the city of Santa Fe Film Office reporting last week that production is back to pre-pandemic levels.
Hollywood is here, and it's an industry Santa Fe and New Mexico will keep encouraging.
Why not? It's a clean, sustainable industry that offers jobs for local residents while also keeping mom and pop operations in business. And then there's that occasional free burst of publicity — such as having a popular TV host and star tweet about all he is finding to love in Santa Fe.
Mario Lopez, an actor and host of Access Hollywood, had been filming a Lifetime Network film, Holiday in Santa Fe. While here, Lopez also has been sharing his activities with his many fans.
In addition to endorsing New Mexican food, he tweeted this generous thank-you: "Shout out to the gracious city of Santa Fe, and a huge thank you to the Mayor for hosting us!" He also shared a recent New Mexican story about the movie.
But Holiday in Santa Fe is just one of several productions in and around the city that have brought business back to pre-pandemic levels, according to Jennifer LaBar-Tapia of the film office. And that's without abandoning COVID-19 safe practices.
What this shows is even when tourism flails, the movie and television industry can provide economic opportunity. It's proof that diversification matters for economic growth and stability.
According to numbers from the film office, the film industry has brought more than a half-billion dollars in direct spending to the greater Santa Fe economy. That's a whopping 30 percent of production statewide.
Of the 12,000 film jobs statewide, some 3,000 are in the Santa Fe region. Those productions bring in people who rent rooms and houses; buy groceries; eat in restaurants; stay in hotels or short-term rentals; and otherwise spend their money here. They broaden and strengthen our economy — contributions likely to grow as Netflix expands and other companies put down roots here. This flow of dollars has been especially important as tourism fell because of recent travel restrictions.
Going forward, there will be necessary discussions about film tax credits and how they should be structured and whether they are too expensive for the state to maintain in their current form. Right now, New Mexico is able to say with pride — "lights, camera, action." That's a bright spot in these pandemic times.
Originally Appeared On: https://www.santafenewmexican.com/opinion/editorials/film-successes-are-good-news-for-new-mexico-economy/article_f642d146-a5e9-11eb-81da-976ba2edd7ae.html