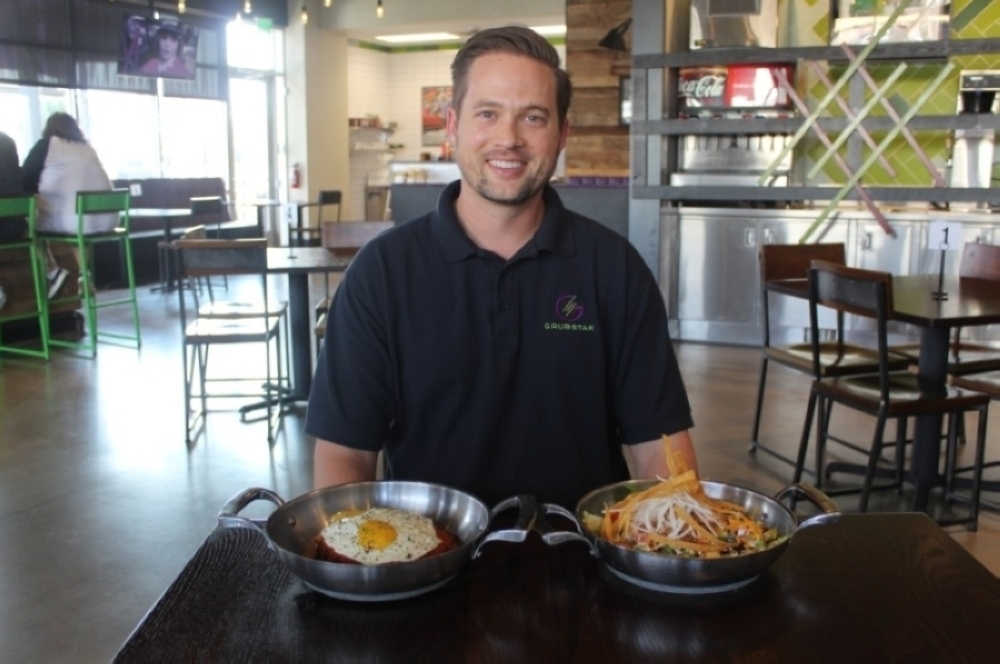 Colton Grubb announced Grubstak would close its doors June 13. (Alexa D'Angelo/Community Impact Newspaper)
Read the top business and community news from the past week from Chandler and Gilbert.
Chandler
Grubstak in Chandler closes its doors
The locally owned restaurant was located at 4165 S. Gilbert Road, Ste. 5, Chandler. Owner Colton Grubb posted on the company's social media that the closure was "less than ideal."
7 businesses that have recently opened in Chandler
RELATED STORIES
• How to celebrate Juneteenth in Chandler this weekend
• 7 businesses that have recently opened in Chandler
• Chandler to host mental health event for veterans
• COVID-19 case counts remain low in Chandler, vaccinations continue to increase across city's ZIP codes
• COVID-19-related hospitalizations continue to remain low across Arizona
99 Ranch Market opened May 29 after a ribbon-cutting ceremony. The store is located at 1920 W. Chandler Blvd., Chandler.
Gilbert
Median home prices in Gilbert ZIP codes rise above $400,000 in April
See the most recent real estate news here.
Four business changes at SanTan Village
The Collab plans to open at 2268 E. Williams Field Road, Ste. 105, Gilbert. It provides customizable or move-in ready salon suites for small businesses.
Gilbert Town Council approves Santan Adventure Park with stipulations
A developer cleared a final hurdle to build Santan Adventure Park at a site off Gilbert's Crossroads Regional Park, but neighbors earned some concessions in the final vote.
Alexa D'Angelo and Tom Blodgett contributed to this report.
>>>ad: Don't Miss TODAY'S BEST Amazon Deals!

Originally Appeared Here