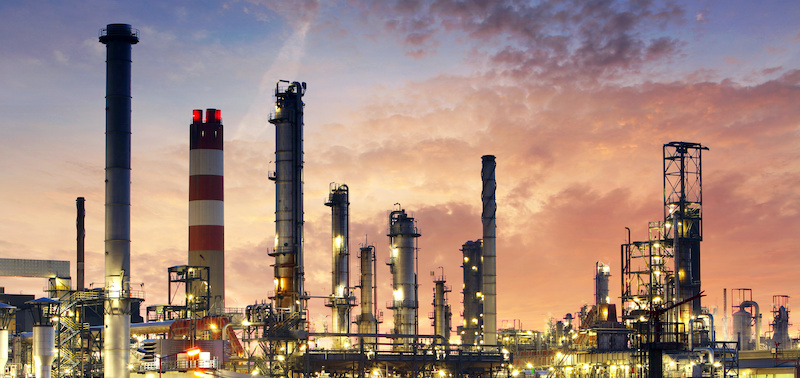 Total industrial production ticked up 0.7% in March, according to the Industrial Production and Capacity Utilization Report, released Friday by the Federal Reserve.
The indexes for mining and utilities increased 0.7% and 2.6%, respectively; the index for manufacturing rose 0.4% despite a drop in motor vehicle assemblies that principally resulted from shortages of semiconductors.
At 106.3% of its 2012 average in April, total industrial production has moved up 16.5% from its level in April 2020 (the trough of the pandemic), but it was 2.7% below its pre-pandemic (February 2020) level. Capacity utilization for the industrial sector rose 0.5%age point in April to 74.9%, a rate that is 4.7%age points below its long-run (1972–2020) average.
Most market groups posted gains in April, with the principal exceptions being those related to motor vehicles and parts. Automotive products, transit equipment, and consumer parts all recorded losses, as shortages of semiconductors held back motor vehicle assemblies. Among the other market groups, chemical materials and consumer energy products posted strong gains of 6.7% and 3.8%, respectively.
Manufacturing output rose 0.4% in April, with decreases of 0.4% and 1.1% for durable and other manufacturing (publishing and logging), respectively, outweighed by an increase of 1.3% for nondurable manufacturing. The index for motor vehicles and parts fell 4.3%; excluding the motor vehicle sector, factory output advanced 0.7%, primarily reflecting a further recovery in chemicals as additional factories that had sustained weather-related damage during February reopened. Elsewhere, industry results were mixed, with supply chain difficulties possibly hindering production. Among nondurables, most major industry categories recorded gains, but paper, printing and support, and plastics and rubber products recorded modest losses.
The output of utilities moved up 2.6% in April after dropping substantially in March, when unseasonably warm weather reduced demand for heating. Mining production increased 0.7% in April; the index fell more than 9% in February because of the winter storm and recovered much of that loss in March.
Capacity utilization for manufacturing increased 0.3%age point in April to 74.1%. The operating rates for mining and utilities rose 0.7%age point and 1.7%age points, respectively. The rates for all three sectors remained below their long-run averages.
Originally Appeared On: https://www.mdm.com/news/research/economic-trends/industrial-production-up-0-7-in-march-2/