It's no secret that Austin has become a hot spot for innovation and growth, and this year looks to be no different. 
The Lone Star State's capital is now home to more than 3,000 tech companies. And while they're all noteworthy, there are a few currently grabbing our attention — and for good reason. Between their innovative products, recent exciting announcements and passionate employees, these companies have a lot to offer. The best part? They're both actively hiring for a variety of positions across their engineering, marketing and sales teams. 
Below, we highlighted why our readers should pay special attention to these thriving tech companies this month and beyond.
Invicti


About the company: Invicti uses proprietary technology to keep the internet safe and web applications running smoothly. Through its two products, Netsparker and Acunetix, the global company helps organizations automate detection, streamline operations, anticipate threats and act quickly. The company is headquartered in Austin and now has more than 290 employees around the world with offices in Malta, Turkey and London. 
In the news: In March, Invicti announced it snagged the 16th spot on Inc. magazine's second annual 5000 Regionals: Texas list, which ranks the fastest-growing private companies based in the state. "We've changed the game for web security in the enterprise by empowering companies to secure thousands of web applications without the need for a large security team," Invicti CEO Ferruh Mavituna said in a company press release. 
A diverse culture: "In an environment where every member of our team represents a different intersection of identities, we strive to treat every employee as an individual to enable them to deliver their best work," U.S. HR Manager Trae Diede previously told Built In. "Our philosophy is that if we can consistently maintain an environment where every one of our employees can focus on delivering the best for our customers, consistent with their personal beliefs and identities, then we will help create a safer internet while advancing the careers of employees."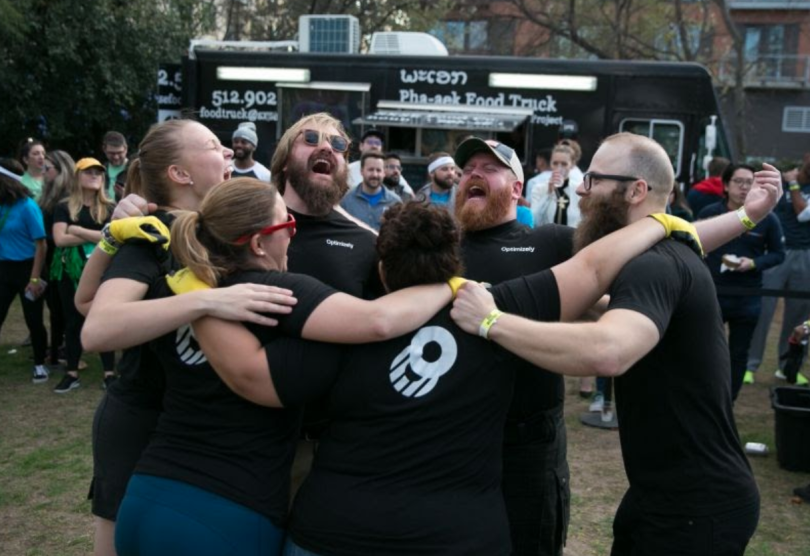 optimizely


About the company: Acquired by Episerver in 2020, Optimizely is an experimentation platform that provides testing tools to help identify how certain decisions impact the customer journey on mobile apps, websites and more. The company is headquartered in San Francisco and has additional offices all over the globe including Australia, Sweden and Vietnam. 
In the news: Earlier this year, Optimizely announced it acquired Zaius, a customer data platform. The acquisition enables Optimizely to seamlessly combine all of its digital data into one platform. "With Zaius as part of Optimizely's digital experience platform, we accelerated and made it simpler to add the context of the customer to digital decisions that maximize ROI," Optimizely CEO Alex Atzberger said in a company press release.
Driven by passion: Optimizely is committed to fostering an environment where each employee is passionate about the work they're doing. "As a leadership team, we are deeply committed to creating a culture based on inclusion, experimentation, innovation and feeling empowered to take risks," Chief People Officer Erin Flynn told Built In. "To be successful, we have to be exceptional performers. And to be exceptional performers, we have to have passionate people driving the way." 
>>>ad: Don't Miss TODAY'S BEST Amazon Deals!

Originally Appeared Here