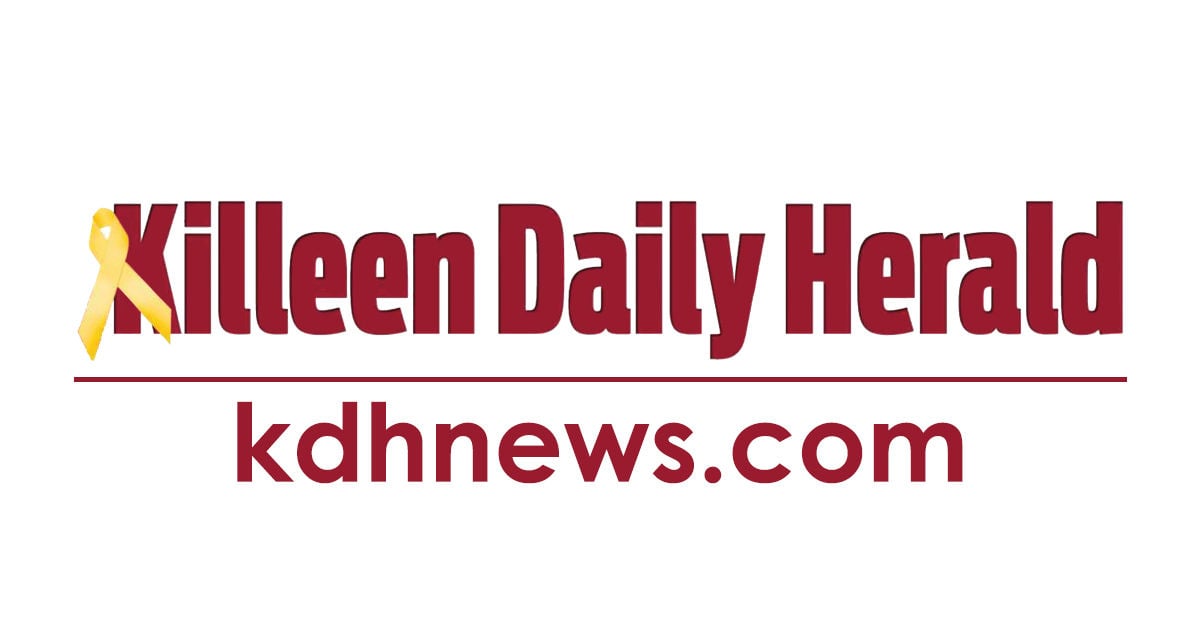 Applebee's restaurants participating in National Hiring Day Monday
Applebee's will host a National Hiring Day event at franchise and company-operated restaurants nationwide to make it easy for interested candidates to start their career at Applebee's. During this event, every candidate 18 years or older who receives an interview will receive a voucher for a free appetizer as part of Applebee's "Apps for Apps" program.
"At Applebee's, we see guests as neighbors and team members as family, and we're looking forward to welcoming thousands of new team members to the neighborhood this summer to start their career with us," Kevin Carroll, the chief operations officer at Applebee's, said.
Harker Heights High School student receives Manny Arce Scholarship
The Manny Arce Scholarship was awarded to Eternity Reyes of Harker Heights High School.
The scholarship was one of 36, valued at $72,000 total, given to students across the state.
"Over the last year, we have learned the power of perseverance and the importance of local community members helping one another," Albert Allen, ABoR Foundation chair, said. "This year's scholarship recipients are truly remarkable young leaders, overcoming difficult learning environments and cancelled programs to still achieve success. I'm equally proud of our many scholarship donors, whose incredible generosity enabled the ABoR Foundation to award an additional $10,000 in scholarships this year."
Grand prayer reopening to be held for Killeen businesses in June
On June 5, a grand prayer reopening will be held at the Village Square, 2904 E. Stan Schlueter Loop, in Killeen from 1 to 5 p.m.
There will be free hot dogs, chips and drinks for the first 250 guests, and free Jamaican ice for the first 50 children, as well as giveaways and activities for the kids and more.
New virtual real estate business available in Killeen area
Homeowners in Killeen can go to Opendoor.com and determine their eligibility by entering their home address and answering a few questions about their home's attributes and any upgrades they've made.
Harker Heights chamber offers welcome bags to new city residents
The Harker Heights Chamber of Commerce offers welcome bags for all new residents.
The chamber wants your businesses to be the first to catch the customer's eye. One of the many ways to get a business's information out to the public is using welcome bags.
If anyone would like to add any items for the welcome bags, they can let the chamber know.
These items can be brochures, coupons, pens keychains or any thing you may offer. Residents can call the chamber at 254-699-4999.
Free COVID-19 virtual counseling service offered Wednesdays
Texans Recovering Together COVID-19 Virtual Counseling Program offers free, short-term crisis counseling by phone or tele-video for individuals, families, and groups living in Bastrop, Bell, Burnet, Caldwell, Coryell, Fayette, Gonzales, Guadalupe, Hamilton, Lampasas, Lee, Milam and Williamson counties.
The program operates Monday through Friday from 8 a.m. to 5 p.m., and will respond to requests for counseling within one hour if received before 5 p.m. on a business day.
Counseling may include resource navigation, grief support, coping skill development, psychoeducation, problem-solving, linkage to available support groups, and more.
The Killeen Daily Herald wants to print your business news on our expanded business pages.
Send information to news@kdhnews.com, with the words BUSINESS NEWS in the subject line, and provide a name and contact phone number for the reporter.
Here are some things to include that could be used for publication.
Business name, address, phone number (for publication) and website.
What's the news: (It could be a new manager, promotions, events or other items listed above).
What does your business do?