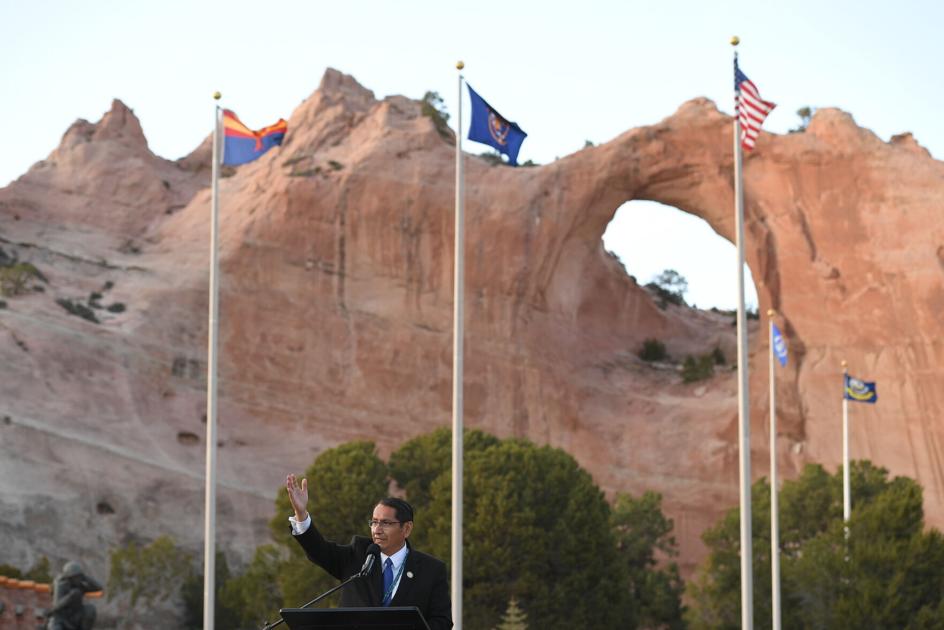 NAVAJO NATION
Tribe tops Cherokee Nation to become largest in US
FLAGSTAFF, Ariz. — The Navajo Nation has by far the largest land mass of any Native American tribe in the country. Now, it's boasting the largest enrolled population, too.
Navajos clamored to enroll or fix their records as the tribe offered hardship assistance payments from last year's federal Coronavirus Aid, Relief and Economic Security Act. That boosted the tribe's rolls from about 306,000 to nearly 400,000 citizens.
The figure surpasses the Cherokee Nation's enrollment of 392,000. But it, too, has been growing, said tribal spokeswoman Julie Hubbard. The Oklahoma tribe has been receiving about 200 more applications per month from potential enrollees, leaving Navajo's position at the top unstable.
The numbers matter because tribes often are allocated money based on their number of citizens. Each of the 574 federally recognized tribes determines how to count its population. Navajo, for example, requires a one-quarter blood quantum to enroll. Cherokee primarily uses lineal descent.
Tribal governments received $4.8 billion from the CARES Act based on federal housing population data for tribes, which some said was badly skewed. The Treasury Department recently revised the methodology and said it would correct the most substantial disparities.
The department said it will use tribally certified enrollment figures to pay out $12.35 billion and tribal employment data for $6.65 billion from the American Rescue Plan Act.
Another $1 billion will be divided equally among eligible tribal governments, the Treasury Department said.
THE WEST
Bankers survey for parts of 10 states hits record high
OMAHA — The economy in rural parts of 10 Plains and Western states is booming and would be soaring even higher if not for a regionwide labor shortage, according to a monthly survey of bankers released May 20 that hit a new record high just two months after setting the previous record.
The overall index of the Rural Mainstreet Survey for May reached 78.8 — nearly 7 points higher than the previous record of 71.9 set in March and 10 points above April's 69.0.
Any score above 50 suggests a growing economy, while a score below 50 suggests a shrinking economy.
Strong grain prices, the Federal Reserve's record-low interest rates and growing exports have underpinned the regional economy's growth, said Creighton University economist Ernie Goss, who oversees the monthly survey.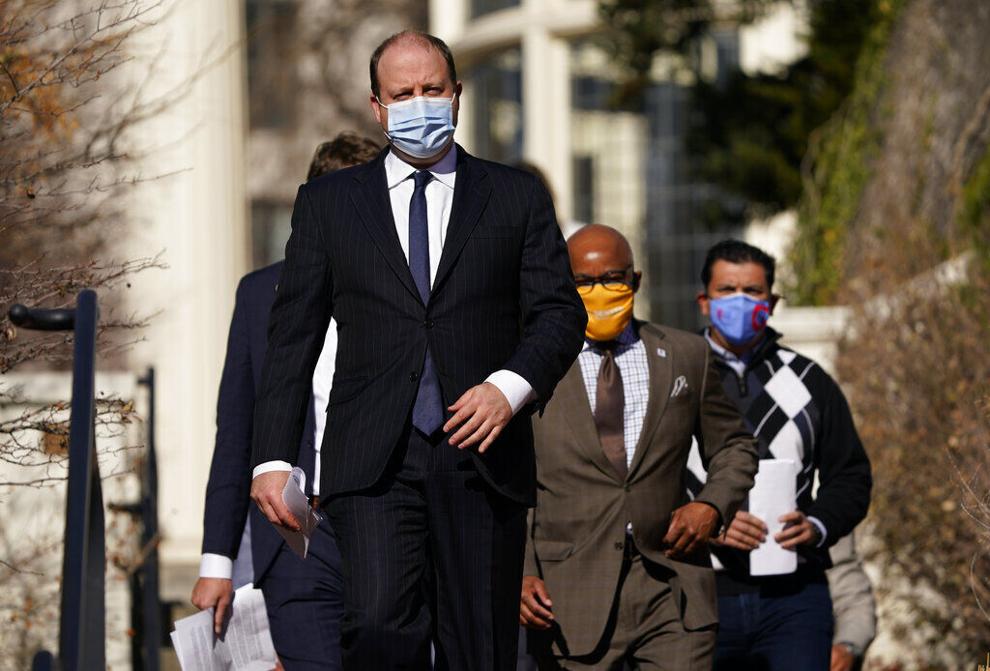 But the survey shows the booming rural economy is being restrained by labor shortages, he added. Nearly 9 of 10 bank CEOs surveyed said that difficulty hiring at their banks and businesses in their areas was holding back growth. Despite that, the survey's new hiring index climbed to 72.7 from 62.5 in April, based mostly on hiring the farm sector.
Bankers' optimism grew with the economy. The survey's confidence index came in at 78.8 from April's 72.4.
Bankers from Colorado, Illinois, Iowa, Kansas, Minnesota, Missouri, Nebraska, North Dakota, South Dakota and Wyoming were surveyed.
NEW MEXICO
Virgin Galactic launches manned rocket ship
SANTA FE — Virgin Galactic on May 22 made its first rocket-powered flight from New Mexico to the fringe of space in a manned shuttle, as the company forges toward offering tourist flights to the edge of the Earth's atmosphere.
High above the desert in a cloudless sky, the VSS Unity ignited its rocket to hurtle the ship and two pilots toward space. A live feed by NASASpaceFlight.com showed the ship accelerating upward and confirmed a landing later via radar.
Virgin Galactic announced that its VSS Unity shuttle accelerated to three times the speed of sound and reached an altitude of just over 55 miles above sea level before making its gliding return through the atmosphere.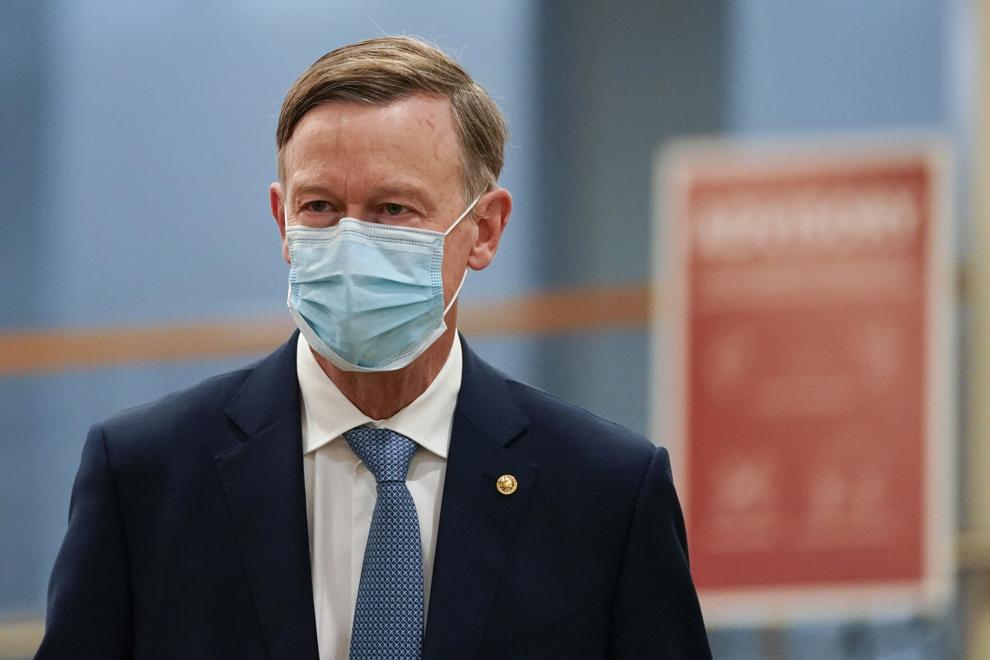 British billionaire and Virgin Galactic founder Sir Richard Branson said the flight and landing bring the roughly 15-year-old venture tantalizingly close to commercial flights for tourists. Virgin Galactic says those flights could begin next year.
Virgin Galactic CEO Michael Colglazier said at least two more undated test flights lie ahead — the next with four mission specialist passengers in the cabin. Pending trials also include a flight that will take Branson to the edge of space.
Virgin Galactic has reached space twice before. The first time was from California in December 2018.
The flights are designed to reach an altitude of at least 50 miles as the rocket motor is turned off and the crew prepares to reenter the atmosphere and glide to a landing.
New Mexico taxpayers have invested over $200 million in the Spaceport America hangar and launch facility, near Truth or Consequences, after Branson and then-Gov. Bill Richardson, a Democrat, pitched the plan for the facility, with Virgin Galactic as the anchor tenant.
International firm to buy power from wind farms
ALBUQUERQUE — A California-based renewable energy company that is building a collection of wind farms in New Mexico announced on May 24 that an international firm has signed a 15-year deal to purchase power from the development.
Pattern Energy did not disclose the value of the transaction with Uniper but said it will involve up to 219,000 megawatt hours a year, or enough to supply electricity to more than 20,000 homes annually.
In North America, Uniper conducts sales, trading and marketing activities to help customers meet goals for reducing their carbon footprint. Company officials said the agreement with Pattern Energy will provide another option for accessing more renewable generation.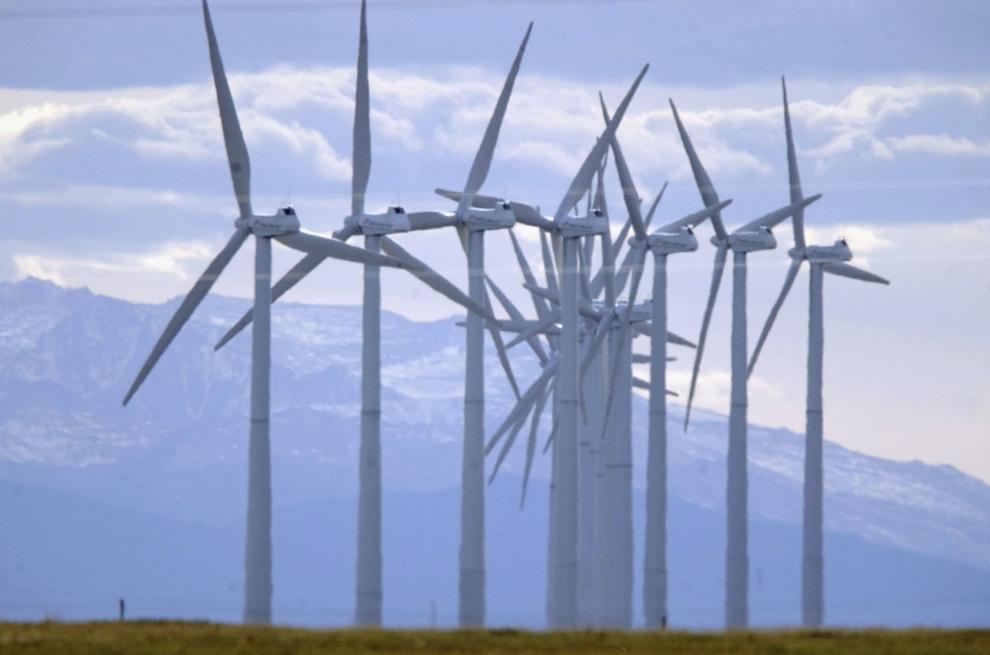 Spanning Guadalupe, Lincoln and Torrance counties, the Western Spirit Wind project will have a total capacity of more than a gigawatt when completed later this year — enough to power 590,000 homes. Developers have billed it as the largest single-phase renewable power build out in the U.S.
The wind project is being developed in conjunction with a transmission line that will be capable of funneling wind power from central New Mexico to other markets.
IDAHO
Powerful nuclear test reactor getting rare major overhaul
BOISE — Scientists in Idaho this summer plan to remove the 62,000-pound stainless steel lid on one of the world's most powerful nuclear test reactors for a rare internal overhaul.
The Advanced Test Reactor at the Idaho National Laboratory is being refurbished and improved with new components and experimental capacity, the scientists said in recent interviews.
The nine-month and $170 million effort, called a core internals changeout, started in April and is scheduled to be finished around the end of the year.
An additional $100 million has been spent over the last three years on replacing external equipment to keep the test reactor going.
Experiments at the reactor help the U.S. Navy's nuclear-powered war fleet stay at sea longer, bolster NASA's space exploration, and advance life-saving medical treatments. The reactor also plays a key role in the effort to keep commercial nuclear power plants running longer and creating new and safer reactors to reduce greenhouse gas emissions.
The ATR is unique because unlike commercial nuclear reactors that produce heat that's turned into energy, the ATR produces neutrons so that new materials and fuels can be tested to see how they react in high-radiation environments. The test reactor's unique cloverleaf design includes a core that's surrounded by beryllium metal to reflect the neutrons.
But all those neutrons puts wear on the internal parts of the test reactor, meaning it would lose the ability to conduct experiments if it is not refurbished.
It's the most powerful test reactor of its kind in the world, producing 250 megawatts at full power. China has a test reactor that can produce 125 megawatts, followed by a test reactor in Belgium that can produce 100 megawatts.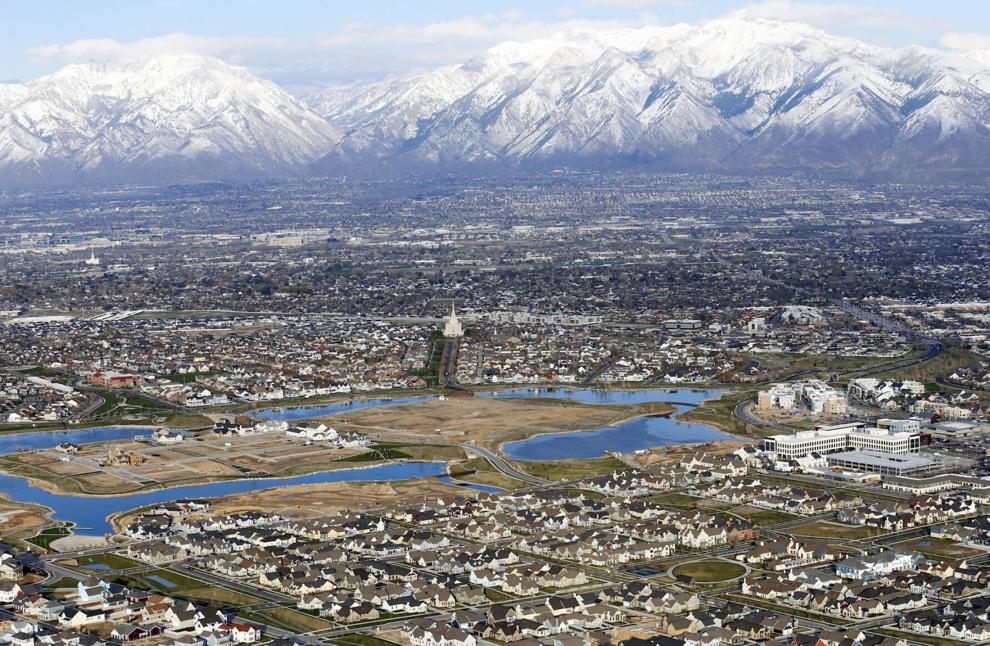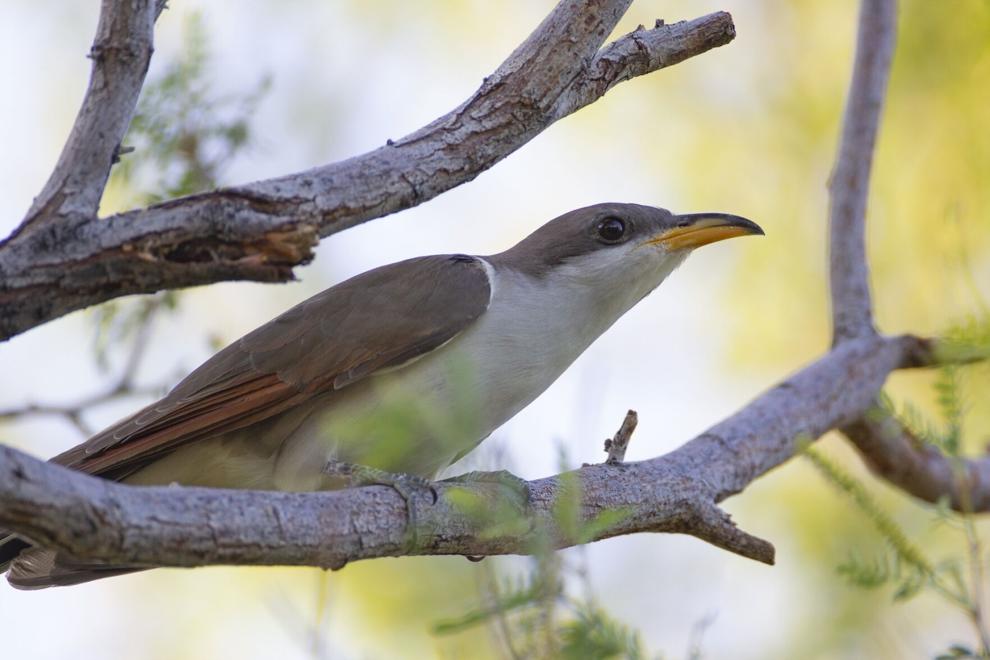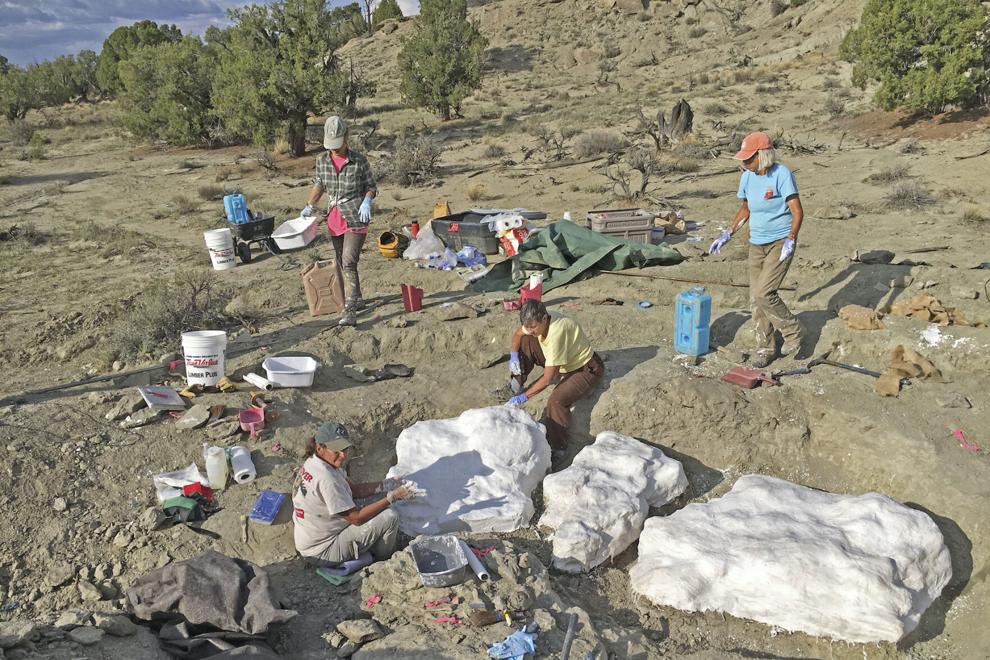 >>>ad: Don't Miss TODAY'S BEST Amazon Deals!

Originally Appeared Here