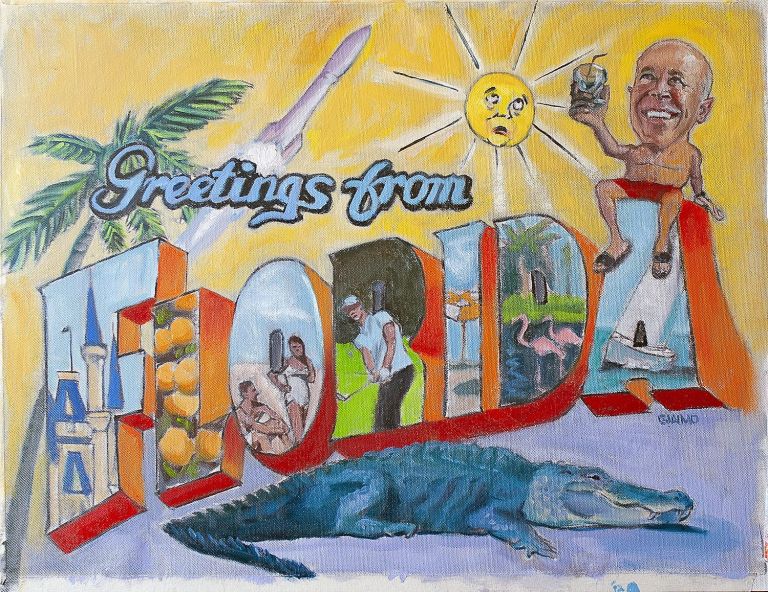 This week, for the second time in the COVID era, Commercial Observer published our annual Power 100 edition, which ranks the great and powerful of commercial real estate.
Last year's edition was produced in a state of advanced hibernation tinged with low-grade dread; the crisis was everywhere and all-consuming. Restaurants, stores, gyms and offices were all closed. When would they open again? It was anybody's guess.
In November, we saw the first small rays of hope as vaccines were unveiled, but that was quickly dashed as we saw a second surge during the holidays and the death toll climb. On Feb. 12, 5,463 people died of COVID in America in a single day, as per The New York Times — just about double the number of people who died on 9/11.
But something remarkable happened since that low point.
As America went into vaccination overdrive, we've been seeing the weekly changes; rather than issuing work-from-home guidelines, there has been a steady stream of getting-back-to-work directives. Brokers are reporting more tours and there has been a rush of optimism.
That was the backdrop for how we came to showcase these particular bigwigs of real estate in 2021 in Power 100.
We wanted people who were looking to the future: proptech, for example; life sciences, too; players who were moving to the Sunshine State; players who had their eye on cannabis, now that New York has legalized it for recreational purposes.
We also explained some of the major issues that the individual Power 100s will have to contend with in the coming year, like where the Biden administration stands on 1031 exchanges.
And we tried to explain ourselves and our thinking in our rankings. We talked about why we jumped some names higher on the list, those who we considered for the first time, and who best embodied the spirit of 2021 thus far. Careful readers of Power 100 will note that we left off two stalwarts, Bill de Blasio and Andrew Cuomo, but we have our reasons. (Speaking of de Blasio, we talked a little about who will most likely be taking the reins now that he's on his way out and will therefore no doubt land on Power 100 2022.) We also honored those power players who died since our last edition. And, finally, we gave our opinion on the most dubious name in real estate.
All in all it's a package that could keep you occupied for hours and hours on end…. You probably won't think about the rest of the real estate news for the rest of the weekend.
Actually, not so fast!
There was plenty of news to catch up on this week, too.
The city released its new zoning proposal for Gowanus, which will open the neighborhood up to more industrial development. That's pretty interesting news! (Regular readers know that Gowanus rezoning is a fraught topic, especially to the Zoom set.)
Office landlords don't quite know what approach to take when it comes to masks. Some are taking a more conservative approach than the CDC recommends, keeping rules in place in their buildings.
But one thing that landlords seem in agreement on is the importance of sustainability and good corporate governance in their buildings.
Also, there were leases announced, including one that would make you think it's the good old days of 2019! St. Francis College announced that they were grabbing 255,000 square feet at the old Macy's building in Downtown Brooklyn.
Google plans to open its first ever retail store to sell and repair Google products, (read: Nest thermostats, Pixel phones and Fitbits) in a 5,000-square-foot space at 76 Ninth Avenue. (Who knew that carving out a retail space was part of a brilliant plan all along to get their money's worth on the $1.9 billion they paid for the Chelsea building back in 2010.)
We might be approaching the summer months, but it appears Florida is still attracting New Yorkers. Izzy Englander's Millennium Management is apparently looking to gobble up 80,000 square feet of office space in Brickell.
But it wasn't all leases. Hines is thinking big in Washington, D.C., buying a 396,000-square-foot Capitol Waterfront trophy office building. (No word yet on how much they paid.) And in L.A. SteelWave plunked down $80 million for a 150,000-square-foot office in the Arts District.
If that doesn't give you plenty to read, we give up!
See you next week.