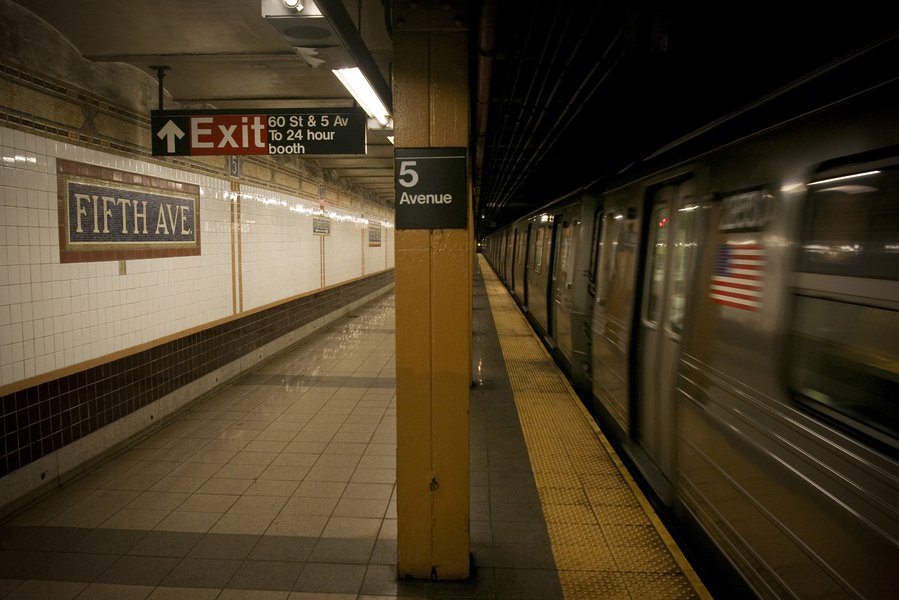 New York City residents are used to crammed subway cars and buses — or at least they were before the pandemic started. But for the past year, subway cars have been virtually empty as city dwellers have stayed cooped up at home and performed their jobs remotely.
But now, public transit ridership levels are picking up. As of April 19, they sat at 36% below their pre-pandemic levels, but that number is more than double last year's, according to mobile app Moovit.
Of course, it's not surprising that an uptick in ridership is coming in conjunction with a growing COVID-19 vaccination rate, both in New York City as well as the U.S. on a whole. As of this writing, close to 39% of Americans are considered to be fully vaccinated. In New York state, about 44% of the population shares that status. And as those numbers increase, public transportation is apt to get a lot more crowded.
That may be a bad thing for subway riders who'd rather not have to squeeze in between fellow commuters on a regular basis (especially during the summer, when subway odors can be particularly offensive). But it's actually a great thing for New York City's economy.
A sooner-than-expected recovery?
Being the early U.S. epicenter of the coronavirus outbreak didn't exactly work wonders for New York City's economy. But the fact that more people are boarding subways is a sign that things might pick up fairly quickly.
If people are comfortable taking public transportation, it opens the door to widespread city access. That means people can get to restaurants, shops, and other businesses that have seen a serious decline in foot traffic over the past 14 months.
The news is particularly encouraging for office REITs (real estate investment trusts), which have taken their own beating in the course of the pandemic. Office buildings have largely sat vacant since March 2020 as employers have shifted their staff to remote work. Now, however, a number of companies are making plans to bring employees back into the office as early as this summer, especially with vaccines being widely available.
Of course, for that to happen, employees need to get on board with the idea of riding the subway or bus. Many New York City residents don't own vehicles. In Manhattan in particular, parking is sparse, and the cost of a monthly garage spot could easily mimic what someone might spend on rent in another part of the country. But now that ridership numbers are increasing, employers are apt to have an even easier time calling workers back to the office, at least on a partial basis to start off with.
The Millionacres bottom line
New York City can't function without public transportation, and it has one of the most extensive networks of trains and buses in the world. The fact that ridership is up means the city may stage its recovery sooner than anticipated — and that's something investors can gear up to celebrate.
>>>ad: Don't Miss TODAY'S BEST Amazon Deals!

Originally Appeared Here