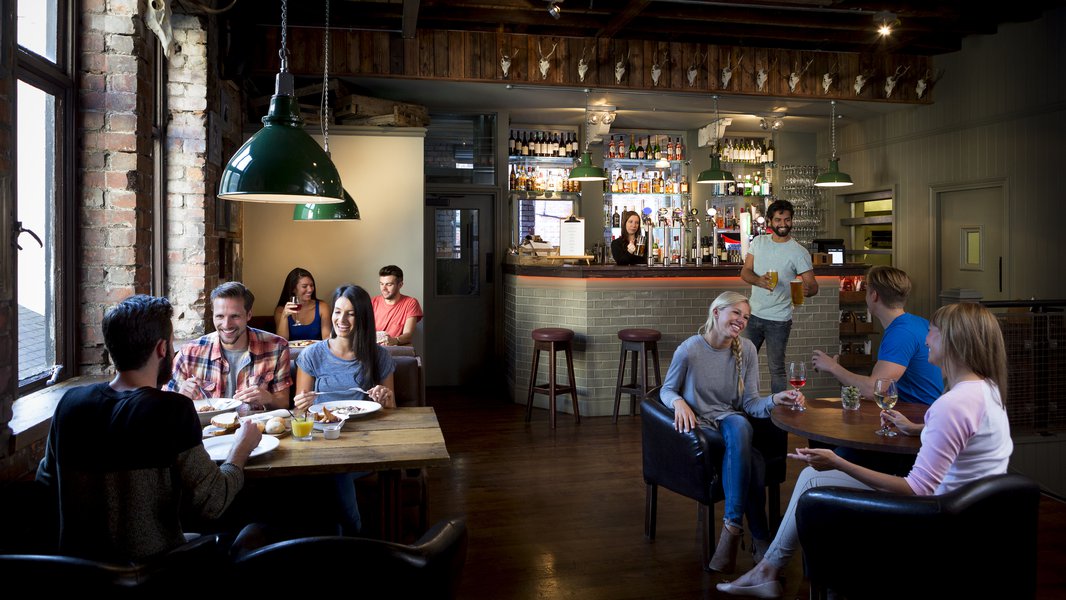 The coronavirus pandemic had a brutal impact on restaurants. More than 110,000 dining establishments closed their doors as a result of the outbreak and the operating restrictions that came with it.
Early on in the pandemic, restaurants were forced to close to in-person dining and rely solely on takeout and delivery orders for revenue. For higher-end establishments, that just wasn't a sustainable model, and even casual restaurants struggled with it — particularly those that commonly derive a large chunk of their revenue from liquor sales.
But while operating restrictions may have hurt a lot of restaurants, for the most part, they didn't hurt pizza places. In fact, pizza sales grew as much as 4% last year, according to Technomic, a foo- industry research and consulting firm. And now, as operating restrictions are lifted and more restaurants reopen, pizza chains are poised to continue to thrive, even in the face of added competition.
Pizza chains are scorching hot
While Americans have long had a love affair with pizza, it was also the perfect pandemic food. At a time ridden with uncertainty, many customers longed for the comfort of a piping hot pie. And during a year when unemployment levels spiked and millions of people lost their jobs or saw their income decline, pizza was the perfect budget-friendly meal, so it's not at all surprising that while so many restaurants saw their finances decline, pizza chains did quite well for themselves.
During the first nine months of 2020, the combined revenue of Domino's (NYSE: DPZ) and Papa John's (NASDAQ: PZZA) grew to the point where it was equivalent to them selling about 30 million more large cheese pizzas than they had the year before. Specifically, the two chains' combined revenue increased almost 12% during those nine months, or $434 million.
Of course, a big reason for that uptick may have stemmed from the fact that diners were staying away from full-service restaurants, hunkering down, and eating at home. But now that things have improved tremendously on the coronavirus front, to the point where many cities are reopening in full, pulling the plug on mask mandates, and getting rid of capacity limits and other restrictions that have hurt restaurants over the past year and change, pizza chains are going to face a lot more competition.
Still, that doesn't mean the demand for pizza will simply fizzle out. After a year where large gatherings were either barred or frowned upon, Americans will be eager to get together for parties and family reunions. And there's perhaps no more affordable way to feed a large crowd than to order in a pile of pizza.
In fact, both Domino's and Papa John's are pretty confident they can keep growing sales even as more full-service restaurants open back up fully and have the potential to take some customers away. Coming off of a strong 2020, both chains say they have advertising dollars to spend, and if they're willing to get creative with promotions and seasonal menu changes, they're apt to see their share of success even at a time when Americans may not need to drown their sorrows and trepidations in a pile of melty cheese.
All told, there's a good chance pizza chains will have a strong 2021 and perhaps even look to expand. And that would, in turn, be good news for real estate investors. The fact that so many restaurants shuttered last year has left many commercial landlords with vacancies to fill. And if pizza joints continue to record strong sales, they may be able to help bridge that gap.
>>>ad: Don't Miss TODAY'S BEST Amazon Deals!

Originally Appeared Here