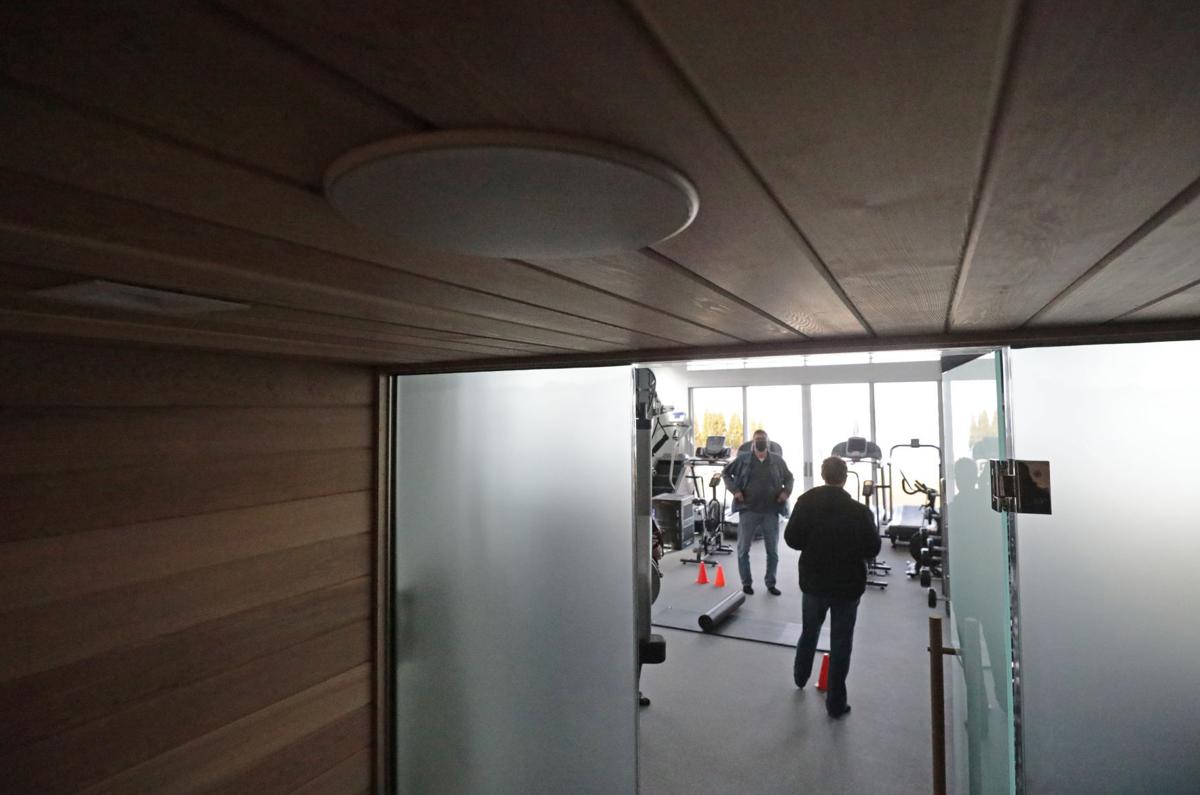 Jason Salas works on a vehicle in the garage at AMS in Fitchburg. Technicians can take a car apart in an effort to hide wires and other components.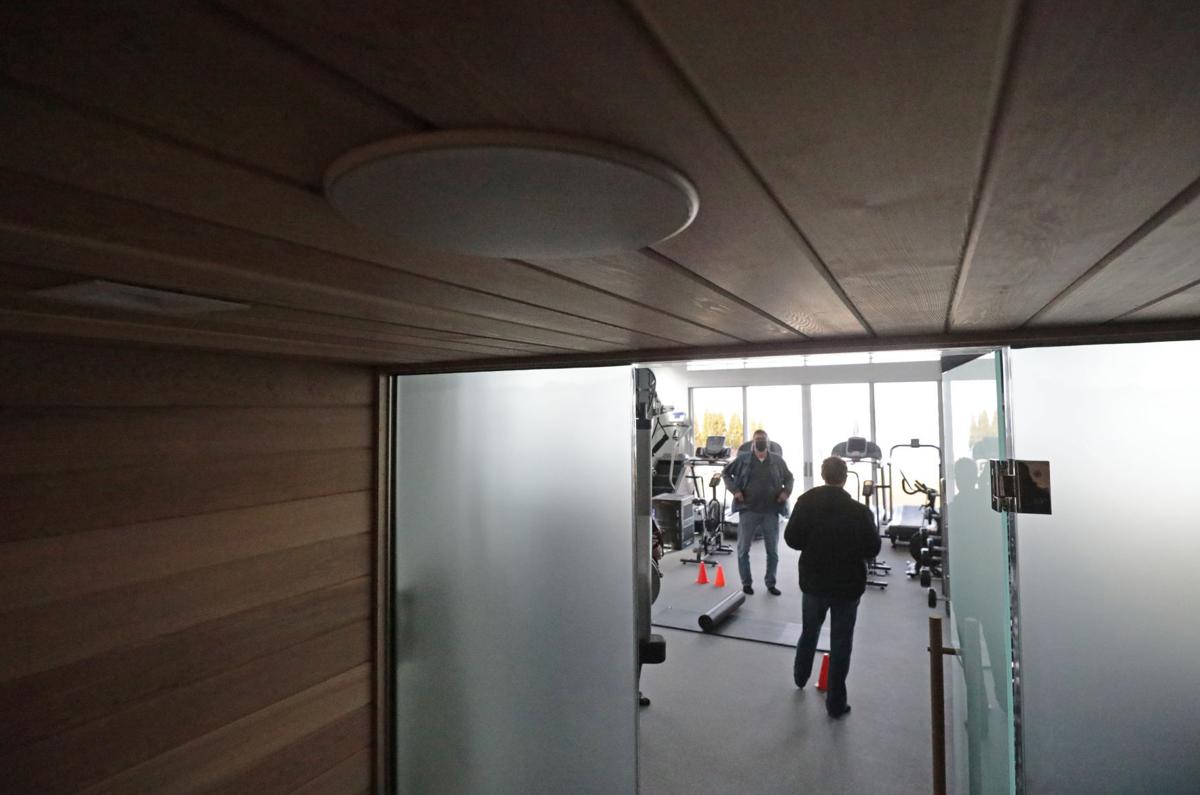 This speaker, installed by AMS into the ceiling of a sauna in the Monona home of Andy Gundlach, can withstand heat and humidity.
Barry Adams | Wisconsin State Journal
Paul Nachreiner's boat is rather modest when compared to the ski and bass boats that can bomb around the Madison chain of lakes at break-neck speeds.
Equipped with just a 50 horsepower Yamaha motor and a fish locator the size of a smart phone, Nachreiner's 16.5-foot-long Alumacraft isn't meant for speed or competitive fishing.
It does, however, have what is likely the best sound of any boat of its size on the state's more than 15,000 lakes.
The vessel is equipped with four lighted speakers that run $500 a pair, a set of woofers near the back motor that go for $350 each and a heavy-duty $800 amplifier. All are tightly secured to ensure they don't rattle loose while bouncing over waves. Nachreiner's cellphone provides the classic rock playlists.
"If this stuff isn't put in here with the ultimate integrity it's going to fail," said Nachreiner, who grew up across the street from Lake Monona. "I've never demanded to have a ton of boat."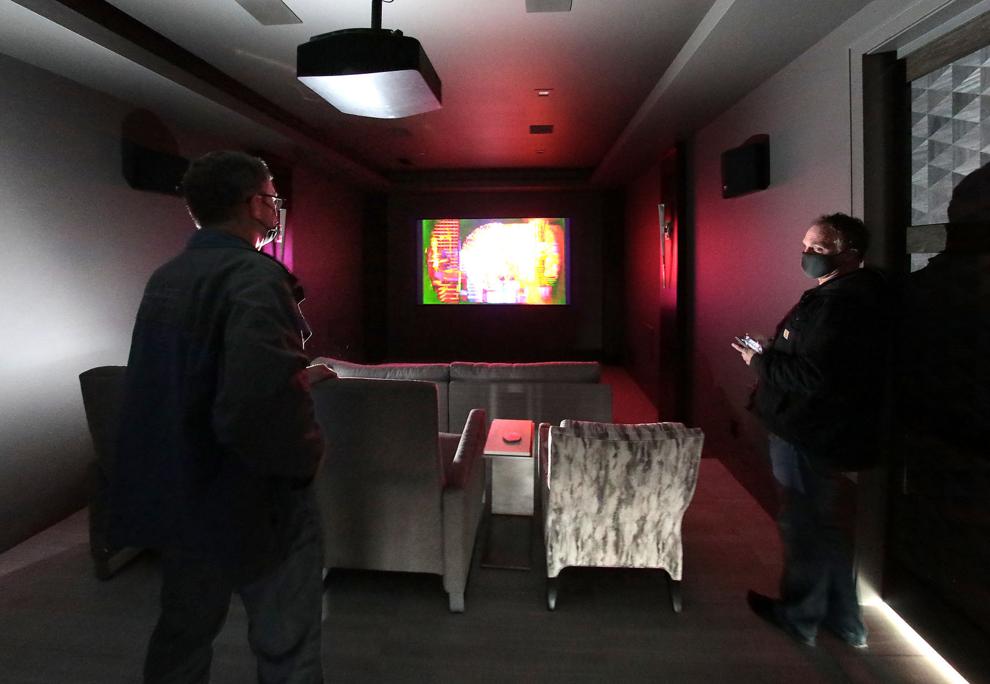 Paul Nachreiner, left, and technician Tyler Blackbourn, of AMS, show off its custom-built home theater system in the home of Andy Gundlach on Lake Monona. AMS, founded in 1982, survived the pandemic and retained its employees, something critical to the future success of the Fitchburg company.


JOHN HART, STATE JOURNAL


His appetite is for high-quality sound, but like his business, founded as Auto Marketing Services and now referred to as AMS, Nachreiner's passions have evolved beyond speakers and tuners.
The Fitchburg company, located at 5380 King James Way near Verona Road and Highway PD, has gone from primarily selling cellphones and installing sound systems, sun roofs and cruise controls for car dealerships to what is now a company that has done away with cellphones. Remote starts, radar detectors, digital sound systems in cars, trucks and boats, custom-designed home theater and home automation systems are now its forte.
Originally Appeared On: https://madison.com/wsj/business/retention-of-employees-during-pandemic-has-ams-poised-for-success/article_e9a01544-c6d5-5874-aa71-ce7a60cffdfd.html