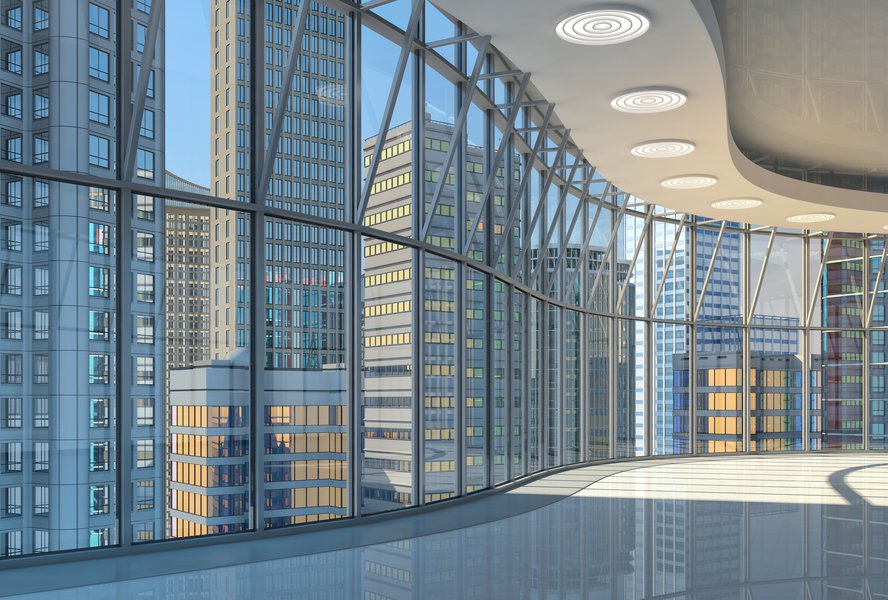 When the coronavirus outbreak first reached the U.S., employers were quick to move their staff over to remote work. And now, the fear is that companies are so used to that setup that they'll keep it in place on a long-term basis.
Remote work can translate into major cost savings for employers who can shed square footage in their leases or dump their office space altogether. And some companies are, in fact, looking to downsize after adjusting to remote work over the past 15 months.
But many employers aren't buying into the remote work craze, and are, in fact, making plans to bring workers back to the office as soon as it's safe. That's good news for office REITs (real estate investment trusts), many of which got battered during the pandemic.
SL Green Realty (NYSE: SLG) is one of them. As the largest office landlord in Manhattan, it saw firsthand how severely the pandemic impacted the office market. But recently, chairman and CEO Marc Holliday announced that most of SL Green's tenants plan to return to the office between June and September. And that could boost revenue for SL Green in a very meaningful way.
Great news for New York City's office market
Though office buildings throughout the country were affected by the pandemic, the impact was notably severe in New York City. In fact, during 2021's first quarter, the city's office building vacancy rate hit an all-time high of 16.3%.
Not surprisingly, REITs like SL Green took a hit during the pandemic, though the news wasn't all dire. SL Green still managed to sign over 1.2 million square feet of lease space between new agreements and renewals last year. But now, the fact that tenants will be flocking back to the office puts SL Green in an even better position to capitalize on the post-pandemic wave. Plus, SL Green has rolled out its own coronavirus testing program to make returning to offices even safer for tenants.
There are signs pointing to the fact that NYC office REITs, in general, should pick up in the coming months. Not only has subway ridership been up in New York City, but Mayor Bill de Blasio is planning to reopen the city in full come July 1. That means no capacity limits in stores, no curfew for bars and restaurants, and no reason for people to stay home any longer.
Given the way things are progressing with New York City's reopening, it'll be harder for workers to make excuses to avoid returning to the office. And many may be eager to get back into the swing of things anyway, after months of being cooped up at home (in tiny apartments, no less).
The Millionacres bottom line
The rapid rollout of coronavirus vaccines also makes a June-through-September return to offices more feasible, not just in New York City but on a national level. As such, SL Green's prediction is likely spot on, which is a good thing not only for its bottom line, but for that of REITs across the country with heavy office building concentrations in their respective portfolios.
>>>ad: Don't Miss TODAY'S BEST Amazon Deals!

Originally Appeared Here