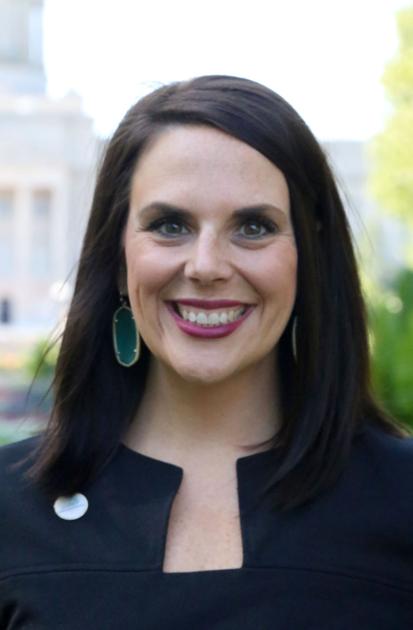 Kentucky's economy is rebounding from the coronavirus pandemic, a new report from the Kentucky Chamber of Commerce and the University of Kentucky Center for Business and Economic Research shows.
But there are still clouds in the economic skies.
The report — "Kentucky's Economic Recovery: A Quarterly Update of Workforce, Employment, State GDP, and Exports" — says, "While all major indicators suggest the Commonwealth's economy is healing, they also show Kentucky's economy is still operating below pre-pandemic levels while employers struggle to fill open positions across the state."
The state's unemployment rate for the quarter — 5% — was a full point lower than the national rate of 6% in March, it says.
But, the bad news is that the "unemployment rate appears low largely because the state has more workers sitting out of the labor force. Kentucky's labor force participation rate remained well below pre-pandemic levels in March and has increased only slightly over the past few months," the report said.
It said, "Kentucky's participation rate is typically lower than the nation's rate, but the pandemic widened the gap. In 2019, Kentucky's rate was 3.9 percentage points lower on average than the U.S. rate. In March, the gap was 4.8 percentage points."
The study said that suggests that a larger share of workers who lost jobs during the recession are not looking for work here compared to the rest of the nation.
"These individuals might not be looking for work for several reasons including lack of child-care, health and safety concerns, and enhanced unemployment insurance benefits," it said. "If these individuals were counted in the unemployment numbers, Kentucky's unemployment rate might be similar to the nation's rate."
But the study found that employers added 19,200 jobs between December and March.
"With these additional jobs, Kentucky had recovered 67% of the jobs lost during the pandemic," it said.
"However, Kentucky's nonfarm employment was still down 4.9% compared to January 2020," the study said. "This was slightly better than surrounding states and the nation, which were down 5.1% and 5.3% respectively since January 2020."
"Things are looking much different today," Ashli Watts, state chamber president, said in the report. "Almost 2 million Kentuckians have received at least one dose of a COVID vaccine, restrictions are being phased out and our positivity rate is down to just above 3%."
She said, "This is welcome news for all Kentuckians as we continue the hard work of getting life back to 'normal' and rebuilding our economy. Workforce will be critical not only to our economic recovery, but also to the Commonwealth's competitiveness in the post-pandemic economy."
Michael W. Clark, director of the Center for Business and Economic Research Gatton College of Business and Economics at the University of Kentucky, said, "Kentucky's gross domestic product increased, more Kentucky workers were employed, and fewer workers were unemployed."
He said, "While all major indicators suggest the Commonwealth's economy is healing, they also show that Kentucky's economy is still operating below pre-pandemic levels. This is reflected in Kentucky's low labor force participation rate, which fell further behind the rates for the nation and the average of surrounding states during the pandemic."
The report says that there were still 104,000 fewer Kentucky residents employed in March 2021 than in January 2020.
It said that employment in Kentucky's financial activities, professional and business services, and information sectors have all been growing at a faster rate than surrounding states and the U.S.
But employment in leisure and hospitality was still down 19% from January 2020.
That means that approximately 39,100 jobs have been lost in that sector.
The report said that active real estate listings for April 2021 were down 57% from April 2020.
Houses were on the market for a median of 44 days in April — 28 fewer days than in April of 2020.
And prices of those sales were up 3.5% from a year earlier.
The report added that permits for single family homes were up 28% from the first quarter of 2020.