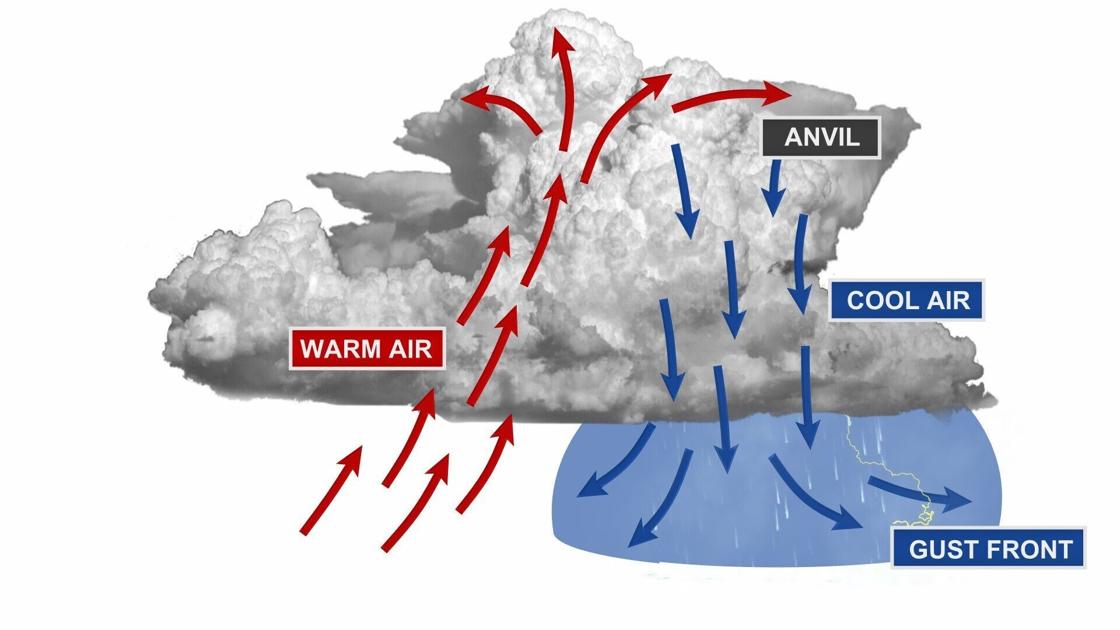 As a thunderstorm develops, air rises, helping the cloud grow taller and taller.
The development of a thunderstorm
As warm air rises, clouds begin to grow taller and taller. This is the developing phase of the thunderstorm. You can see fluffy white cumulus clouds grow taller with your own eyes. This is before you see rain or hear thunder.
As the clouds grow, you will notice the bottom of the cloud darkening. You will many times see the very top of the cloud flattening out, creating an anvil shape that protrudes from the top of the cloud.
This indicates very cold air at the top of the cloud and could be a precursor to the possibility of hail.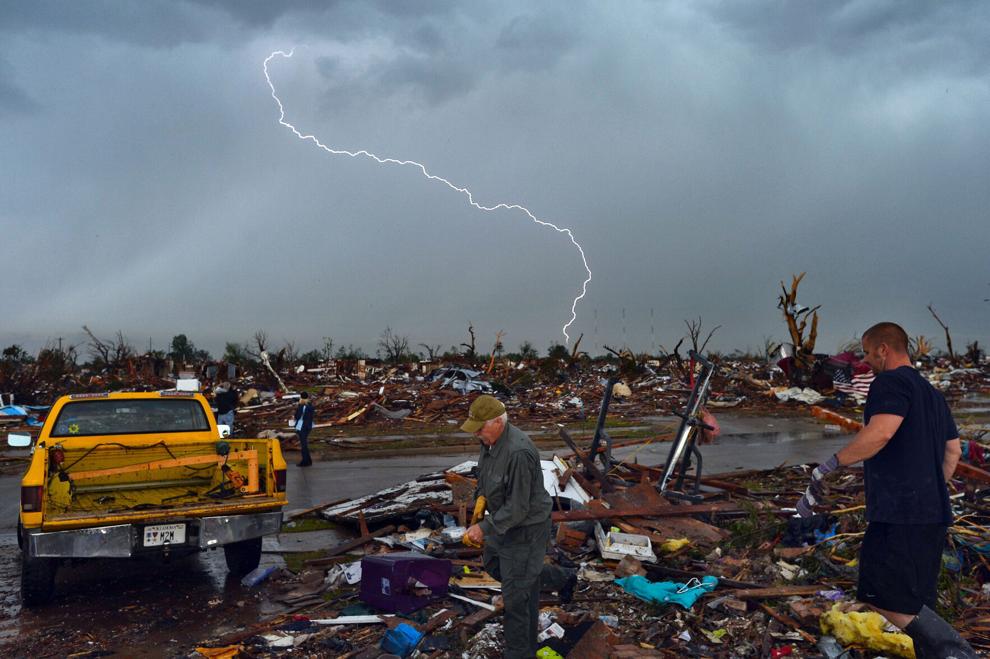 Lightning strikes as tornado survivors search for salvagable items at their devastated home on May 23, 2013, in Moore, Oklahoma. Two dozen people died in a tornado there.


JEWEL SAMAD


When a thunderstorm becomes a supercell
As the storm matures, it could become what's known as a supercell. A supercell is a rotating thunderstorm.
"Nearly all supercells produce some sort of severe weather (large hail or damaging winds) but only 30 percent or less produce tornadoes," says the National Oceanic and Atmospheric Administration.
During this mature phase of the thunderstorm or supercell; heavy rain, lightning, hail and very strong winds are expected.
Sometimes, you will feel a strong gust of wind a few moments before the rain arrives. This is called a gust front. This is caused by cool air being forced down from the storm cloud. When the cold air hits the ground, it spreads out quickly, ahead of the storm. This is a sure sign that a storm is near.
Originally Appeared On: https://wcfcourier.com/news/science/this-is-how-a-thunderstorm-produces-a-tornado/article_7fbb20a4-f24a-5a3d-a3b0-30efccaae7df.html