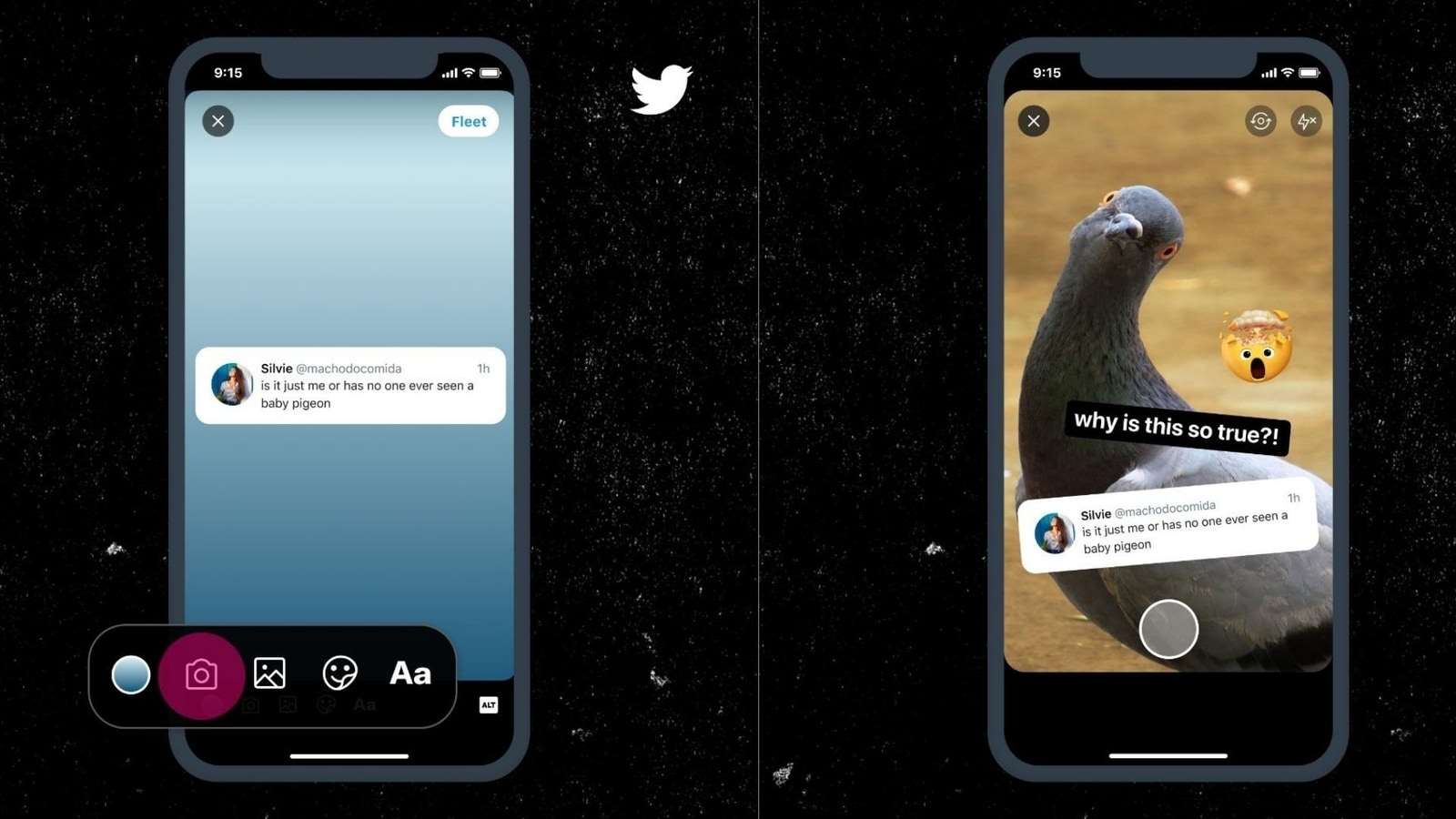 Twitter users can now add background images or videos to Fleets. Twitter announced the new update is rolling out on iOS. There's no word on when it will be available to Android users. The new feature will give Twitter users more options to customise their Fleets which currently doesn't have much editing tools as its rivals.
With the latest update, Twitter users will be able to add an image or video as the background to their Fleets. You can either capture a photo or use one from your phone's camera roll. This feature can be accessed through the camera icon that appears when you open the Fleet compose screen. You can tap on the camera icon to take a photo or video, or add one that's saved on your phone.
It looks like Twitter is getting serious about Fleets and giving users more options to customise their tweets. Just a few weeks back, Twitter added support for stickers to Fleets. With this feature, Twitter users can add stickers, GIFs and Twemojis to their Fleets. These stickers, Twemojis and GIFs can be added on top of any image or video that will go up as Fleets. The stickers can be moved around, and can be resized as well.
Twitter last month also added the option to disable replies to Fleets. Reactions and replies to Fleets show up in DMs, and users now have the option of disabling this in case they don't want it. Twitter is expected to roll out more features for Fleets in the future.
Originally Appeared On: https://tech.hindustantimes.com/tech/news/twitter-now-lets-you-add-background-images-videos-to-fleets-71618992378510.html