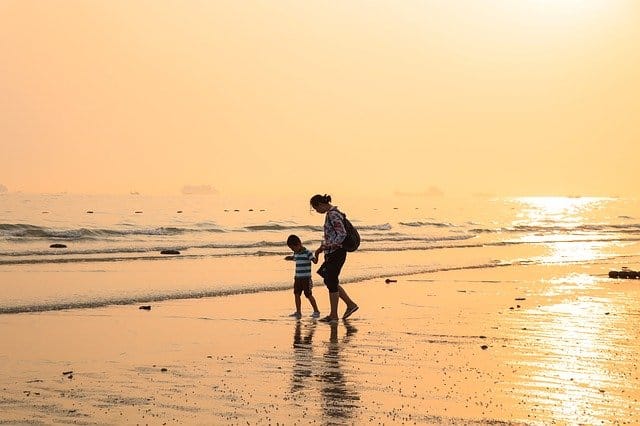 We recommend products based on unbiased research from our editorial team. We may receive compensation if you click on a link. Read More.
When you think about life insurance, you might think that it's made for a certain type of person. Yet the truth is that nearly anyone can use this policy at any point in their life. While it can be difficult to plan ahead, especially for the worst-case scenarios, doing so can also give you more control over your future.
We'll look at the benefits of life insurance, the specifics behind different kinds of plans, and whether it makes sense for you. We'll also look at how riders can help you tailor a plan to fit your life and the lives of the people you love.
What Are the Definitions of Life Insurance?
Before jumping into the specifics, here's a brief refresher of what you need to know about life insurance benefits:
Insured: The person covered under the policy.
Beneficiary: The person who receives the payout in the event of the insured's death.
Rider: An amendment to policy benefits that can either expand or restrict coverage.
Underwriting: How coverage and cost for each person are determined.
Premium: How much the insured pays to keep their policy active.
Conversion privilege: The ability to change a life insurance policy within a certain time period.
Cash value: The amount a policy is worth if it's canceled before death or maturity.
Dividends: What an insurance company pays should they have a better-than-expected year.
Please note that the policy owner may not always be the same as the insured. For instance, an employer could take out a policy in the employee's name. In this case, the employer would have the option to cancel the policy, even if the insured does not wish to do so.
What Are the Advantages of Life Insurance?
Life insurance hands out tax-free cash to your family and friends after you pass away. It's a way to protect your loved ones from unnecessary costs and ensure they're provided for during a difficult time. It's not only meant for people with children, but for anyone who wants to alleviate at least a portion of the grieving process.
There is any number of combinations of beneficiaries when it comes to life insurance. For instance, an uncle might set up something for his nephew (a wife for her husband, a child for their mother, a friend for a friend). It's common for younger people to dismiss the need for life insurance, but the reality is younger people tend to leave behind younger families if they do pass away. It can make it more difficult for those left behind to get back on their feet should they lose a primary source of income.
So life insurance really comes down to peace of mind. When a person dies, they may leave behind a lot of unfinished plans, ones that will cost their loved ones plenty of capital to put back in order. While there's no obligation to buy a policy, it comes down to how you want to support people in their life.
Having a life insurance policy is a way to settle these worries. It can't fix every problem, but the money can give your family and friends more time and energy to spend on taking care of themselves. Beneficiaries might use it to cover funeral expenses, pay the mortgage, or as a means of supplemental income. During a tumultuous time, it's easy to let financial worries compound the inevitable stress of a death. Life insurance can prevent people from panicking over how they'll pay for everything.
The other major advantage of life insurance is that it's customizable to you. Some people will use it to strengthen their portfolio, while others will have it for only a few friends. Whatever your circumstances, there's likely a policy that fits in with both your lifestyle and budget.
What Are the Disadvantages of Life Insurance?
There are a few disadvantages to life insurance, with the most obvious being the cost. Young and healthy people can usually afford the premiums, but earning power quickly becomes compromised based on medical conditions, family histories, and age. When it comes to underwriting, the insurance carrier is going to offset high costs by increasing the cost of the premiums. This is why people are encouraged to get policies when they're young and able to both lock down and afford a lower rate.
The other major disadvantages is that life insurance is a complex topic to tackle. To be fair, all insurance is complicated, but life insurance has the extra stress of considering what will happen to your family in the event of your death. It can also ask you to walk through the details of what will happen if you're disabled, contract a life-threatening disease, etc.
It's easy to overpay simply because carriers will mislead you into thinking that you're getting what you need.
What Is Term Life Insurance?
Term life insurance is a type of life insurance with a time limit on it. So if you had three young children, you might purchase a term life insurance plan that expires the day your youngest turns 21. This way, your children have a fallback if they need it during a vulnerable time in their life, but still enough motivation to support themselves as time goes by. Others may choose a term life insurance if their spouse loses a job or a parent develops a debilitating disease.
Policies can be taken out from anywhere between one year and several decades. Once the policy expires, the policyholder can choose to extend it or they can let it lapse. After the policy has lapsed though, there will be no benefits paid to the beneficiary in the event of their death.
People typically choose term insurance because it's a relatively affordable option. The life insurance benefits tend to be generous, especially when compared to the upfront costs for the policyholder. And if the person's circumstances happen to change, they typically have the option to convert their policy to a permanent one.
What Is Permanent Life Insurance?
Permanent life insurance is a type of policy that lasts until you pass away. So long as you keep paying the premiums, it's impossible to outlive the coverage. There are a variety of kinds of permanent life insurance, which we'll go into more below.
What you should know about this kind of policy is that you have the ability to build cash value. When you pay your premium, part of it goes to cover the cost of coverage and part is used as a sort of savings account. If you want to make a withdrawal, access a policy loan, or just reduce the cost of future premiums, you have the option to do so.
These policies also offer a certain degree of tax advantages over that of other kinds of investments. Both term and perm insurance policies provide tax-free money to the beneficiary after your death, but the latter also can also provide deferment benefits.
This means that the cash value accumulated isn't subject to the same amount tax regulations when compared to other forms of investments. Keep in mind though, it's not a great payoff, especially if you compare it to that of an IRA or 401k.
If you want to make cash withdrawals years down the road, you may not have to pay taxes on those either. You may choose to utilize these funds for any number of reasons. Some people use their life insurance cash value to supplement retirement savings, others use it to pay for their children's education.
Whether you use the cash value or not though, your original coverage will still be honored in the event of your death (as long as you're only working with the cash value portion of the policy). Please note that this won't affect how much you'll be paid in Social Security either.
What Are the Benefits of Whole Life Insurance?
Whole life (sometimes called guaranteed whole life) insurance is a type of permanent insurance, one where you can pay either per month or per year and receive a fixed death benefit in return. People typically choose whole life if they want to know the exact amount they'll be paying while still accumulating cash value with every payment. Keep in mind that with whole life, the accumulated cash value of the policy is not usually added to how much the beneficiary will receive if you pass away.
Insurers essentially pledge to keep your premiums the same, regardless of how long you have the policy. This policy allows typically people to pay higher premiums at the beginning of coverage to ensure it doesn't lapse at a later date. For instance, you might pay an extra $200 per six months and put that credit toward the overall value of the policy. If your income is strong now, it's nice to have coverage guaranteed in the future should a time come when you're unable to afford it.
When you sign up for coverage, your carrier will let you know your savings rate. As with your premium cost, that rate is locked in. People will sometimes use whole life as an investment because it can lower volatility in a portfolio. Your returns might not be that impressive, but they are guaranteed. This can stabilize portfolios that face steep odds.
You can also potentially borrow against the savings you've accumulated, though this will reduce the benefits that your beneficiaries receive.
What Are the Benefits of Life Insurance Riders?
Riders allow you to shrink or expand coverage based on what you need, so you're not paying for more than you have to. They help people cover some of the more expensive unexpected events in life.
Some riders are built into a life insurance policy for free without your having to ask for them. For instance, if you need to turn your term life insurance policy into a permanent one, you may not have to make any special requests. Others will have more stringent rules based on the benefits. We'll look at different kinds of riders and what they ultimately mean to sign up for one.
Disability Income Rider
Sometimes called disability rider or disability waiver-of-premium-rider, this option waives the cost of your premium should you become seriously disabled. In this case, you would have to prove a 'serious disability' though, which can ultimately mean different things to different insurance companies.
This rider will raise the cost of a monthly premium but can turn out to be a very wise investment overall. Please note that those with pre-existing disabilities are not allowed to apply for this coverage and that coverage terms and availability will vary by state.
This type of protection is often only sought by those who are more likely to become injured (e.g., construction workers, stunt drivers, etc.), regardless of whether the injuries are liable to occur in their personal or professional lives. Should a person qualify under the right policy, they'll receive a payment meant to replace income lost from their job in addition to waived premiums. It's exceptionally important to know the details of this rider before signing up for it.
Please note that these premiums often include a waiting period for the policyholder, one where they're not allowed to receive benefits of any kind. The time period will vary by insurer, but if the holder is disabled during the time, they'll receive refunds of their paid premiums rather than supplemental income every month. A person will also have to be disabled for a certain period of time before they're able to claim these benefits.
Term Conversion Rider
As mentioned, this is one of the more common riders for any term life insurance policy. However, it's important not to make any assumptions when it comes to yours. Some policies don't give you the option to convert. The main disadvantage of this is that you'll have to start all over again when applying for new coverage, which may mean taking a medical exam.
Some people will take out term insurance knowing that they'll eventually convert to permanent when the time comes. This is so they can lock in a certain rate when their children or young, regardless of health conditions that might pop up in the future.
Accelerated Death Benefit Rider
Some insurance policies allow you to access the benefits while you're still alive. In the case of an accelerated death benefit rider, you might use your policy in the case of a terminal illness. This is a relatively common add-on and is sometimes offered to a permanent policyholder at no additional charge. The reason why is because it's not paying additional benefits so much as it's redistributing them based on current needs.
The medical expenses of a serious illness, one that shortens your life expectancy, can stretch long after a person has passed away. This takes some pressure off your family and friends during the final years, even though it will decrease the amount given to the beneficiaries by the time they collect on the life insurance benefits.
Long-Term Care (LTC) Riders
A long-term care policy is one designed for the costs of chronic illnesses. People opt for this rider because it does not require the policyholder to exclusivelyy pay for long-term care expenses, such as the cost of an in-home aide or ongoing medication therapies. So if a person wanted to use it to cover their impending mortgage payment, they would be welcome to do so.
You can typically access these benefits when you're no longer able to complete a portion of daily living activities (e.g., dressing, feeding, bathing, etc.). These are relatively expensive riders, but their residual benefits can be impressive. Those without a long-term care policy can end up spending significantly more on indirect costs if they're not prepared. Should long-term care expenses exceed the cost of your original death benefit, the policy will continue to pay for the care until you pass away.
Finding the Right Questions
For most people, finding the right questions is the most important part of when and whether they sign up for life insurance. It clarifies what you expect for both you and your beneficiaries. The cash value element of a policy may sound appealing, until you learn what kinds of fees a carrier will charge upon surrender of the policy.
It's why you can't make assumptions from one company to the next. The industry is regulated, but life insurance benefits can still vary widely. Some businesses make it simple to file a claim, while others will make people go back-and-forth until they're exhausted.
Just remember that there are benefits of life insurance, at any age and for all lifestyles. The key is to be aware of how your policy works, when you can access the benefits, and how the company will smooth the way to payment. Having these details in hand will be the only way for you to plan ahead, regardless of what life events spring up along the way.
Meredith Sommers
Meredith is a professional freelance writer who covers a number of topics in the insurance industry. She enjoys reading, walking, and brief descriptions of herself.
>>>ad: Don't Miss TODAY'S BEST Amazon Deals!

Originally Appeared Here