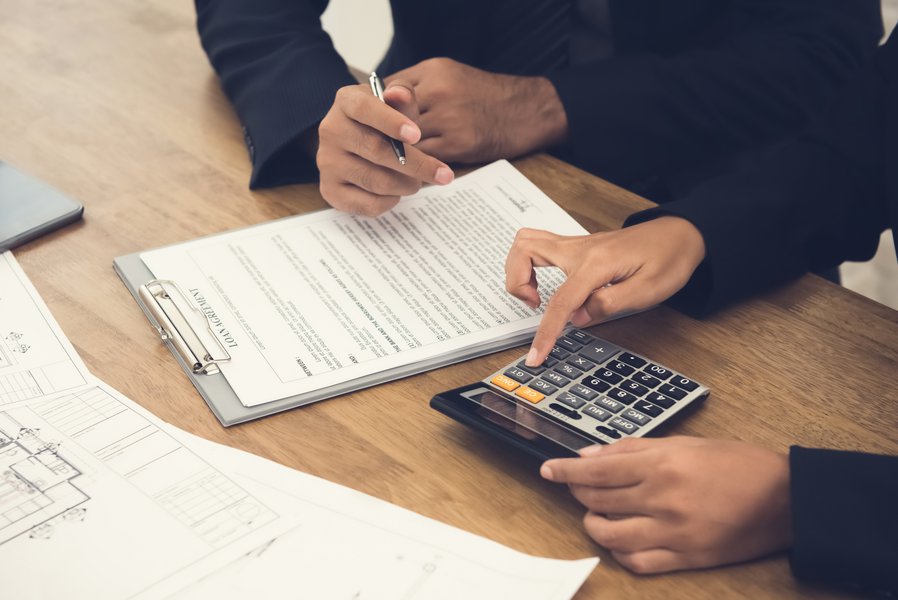 If you invest in real estate — or even if you just own a home — then appreciation should be top of mind.
Not only will appreciation impact how much equity you have in the property, but it will also influence your future home sale and, more importantly, how much you stand to make from it.
Are you planning a property investment this year? Here's what you need to know about real estate appreciation — and what it means for your goals and bottom line.
What is real estate appreciation?
In real estate, appreciation refers to your property's value or, more specifically, how much its value increases over time.
As a property appreciates and gains value, you enjoy a few benefits. First, you can make more off selling the property. As long as demand is strong in your market, you should command a higher sales price and thus take home more in profits.
On top of this, you'll also enjoy more equity. You can tap into this through a cash-out refinance, home equity loan, or home equity line of credit and use the funds to improve your property (meaning even more appreciation) or to put toward the down payment on a new investment.
Calculating real estate appreciation
Determining your property's appreciation rate takes a little bit of math. To start, take the initial purchase price of the property and deduct it from the property's current value. Then divide this number by your original purchase price, multiply by 100, and you've got your real estate appreciation rate.
Here's an example: Say you bought your property for $110,000 back in 2018. Today, it's now worth $135,000. Using the above formula, you'd determine appreciation like this:
$135,000 – $110,000 = $25,000
$25,000 / $110,000 = .227
.0435 x 100 = 22.7%
Your appreciation rate would be 22.7% in this scenario.
What impacts real estate appreciation?
How fast (and how much) a piece of real estate appreciates depends on a whole slew of factors, including location, housing market condition, interest rates, and more.
Here are some of the most important factors that influence a property's appreciation.
Market conditions: Local supply and demand (and the area's real estate market in general) heavily influences a property's value. If properties of a similar size and condition are in high demand in your area, value will go up. If demand is down and there are many similar homes on the market, value will go down.
Improvements: A property's features, amenities, and upgrades all influence its value, too. Remodeling a home's kitchen, for instance, might add a few thousand dollars to its value upon completion. Finishing the basement, adding another bathroom, or swapping carpet for tile are other examples of value-adding improvements.
Location: A property's location is a big influencer. If the neighborhood surrounding your property is growing, adding new businesses and opening up more jobs, local house prices tend to increase. If the community is struggling or businesses are closing, it usually results in lower values instead.
Interest rate trends: Low mortgage rates typically result in more demand, which drives up values and causes steeper home price appreciation. Higher rates, on the other hand, do the opposite. They shut out buyers and stifle demand, which eventually sends property values downward.
The overall economy (including employment, population growth, and more) plays into property appreciation, too — at least at the larger scale. When the economy is weak and consumers are struggling, real estate tends to be less in demand (because many people can't afford it or they may not be able to qualify for financing). When the economy is strong and employment is up, though, you often see appreciation rates start to rise.
How can you help a property appreciate faster?
Generally speaking, the national average appreciation rate for real estate is around 3% to 5%. This can range widely, though, and it really depends on the factors unique to your property in the long run.
Fortunately, if your real estate investment isn't appreciating at the rate you'd like to see, there are several ways you can move the needle.
Make smart upgrades: Improving your property can help its value, but just make sure you choose wisely. Not all updates add value (and some can even hurt it).
Improve the property's efficiency: If you can cut down on how much energy the property needs to operate, it should increase the value in step. This might mean swapping out the appliances for EnergyStar ones, adding solar panels, installing a smart thermostat, or just planting some smartly placed trees around the perimeter.
Increase your square footage: Adding usable space to the property should increase its value, too. Some examples? Add a covered patio, build an ADU or guest house out back, or finish your basement.
Having a good handle on appreciation is critical as a real estate investor. Want more ways to improve your investment property's value and speed up its appreciation? Try these five strategies on for size. (No. 3 is particularly helpful in today's COVID-influenced market).
Originally Appeared On: https://www.fool.com/millionacres/real-estate-market/what-is-real-estate-appreciation/