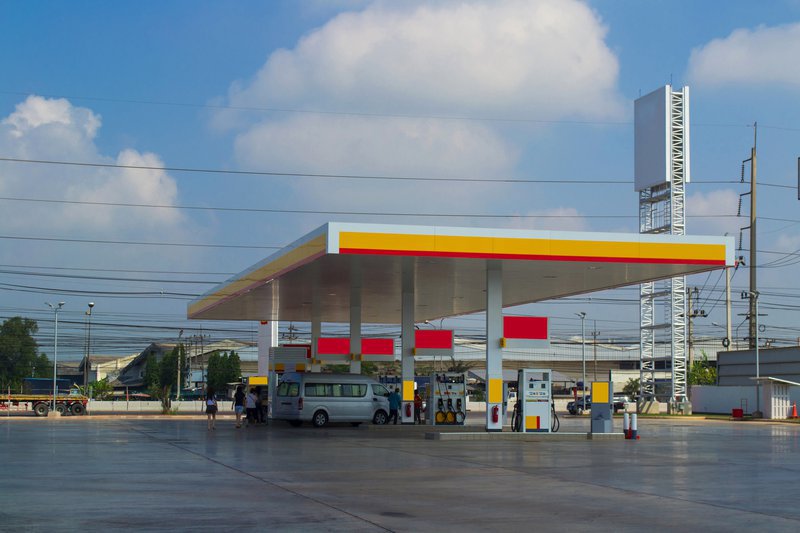 It's now been more than a year since the coronavirus pandemic shut down much of the U.S. economy, no more so than the chunk of that business that goes to the hospitality industry so dependent on summer travel.
That shutdown, of course, affected us not only as individuals — I know we didn't go anywhere last summer — but as real estate investors, too. For example, real estate investment trusts (REITs) with properties dependent on business and leisure travel — hotels and restaurants are the obvious examples — really got hammered, with earnings and stock prices plummeting and, in some cases, dividends suspended.
But now vaccines are available, the caseload is dropping, many REITs have rallied, and summer is looking good for an overall recovery, right?
Not so fast.
A projected summer gas shortage could threaten struggling retailers and restaurants just as they were finally expecting good times by raising their costs of doing business and encouraging people to go out less. What should investors know?
Rising prices and a shortage of drivers, and a cyberattack
Now, gas prices are on the rise and worse yet, supply could be at question this summer. And not because the tanks aren't full at the wholesale level. The problem is lack of drivers.
CNN reported recently that a gas shortage could be looming shortly because between 20% and 25% of the nation's fuel delivery trucks are sitting idle because there aren't enough qualified drivers to go around.
"We've been dealing with a driver shortage for a while, but the pandemic took that issue and metastasized it," said Ryan Streblow, executive vice president of the National Tank Truck Carriers trade group.
And now this: "Gas Prices Hit Highest Rate in 6 Years After Cyberattack Paralyzes Pipeline." The shock of that cyberattack is being felt particularly in the Southeast, although authorities said the critical pipeline should be operational in a few days and that the effects should be temporary.
Before that attack, Forbes posted an article that included this optimistic note from U.S. energy policy expert Jay Hakes: "I don't think most experts expect that we're going to see a sharp spike in gasoline prices this summer. I wouldn't expect that would be any more than a local annoyance, in some places.
"My gut feeling is that that's not going to be a game changer — it's just something to keep an eye on," Hakes said in that piece.
(The same could be said of supply itself, it seems. I'm neither an expert nor an authority, so this is purely anecdotal, but I live in Columbia, South Carolina, where by all accounts there was no gas available at the pumps by the end of the day on Tuesday, May 12. The next morning, I drove by three gas stations on a short errand, and there were tanker trucks at two of them. Now, Columbia is not a South Carolina summer travel hotspot. Myrtle Beach is, though, and here's what was happening there.)
The summer travel season is just around the corner
Way back in February, Expedia (NASDAQ: EXPE) reported in its 2021 Travel Trends Report that there was a lot of pent-up demand building toward the summer season, and that even travel sectors hit the hardest by COVID-19 may start to recover than expected.
"Once circumstances related to the pandemic have stabilized, people plan to take more extended trips, and they're budgeting a significant amount of money for travel," Anni Murphy, corporate communications manager at Expedia Group, said then.
Well, then is now. The summer travel season is considered a go-live on Memorial Day weekend, and countless businesses and jobs across the country are dependent on folks showing up at their hotels, restaurants (many of which face worker and supply shortages of their own), and tourism attractions.
So are investors in those businesses.
The Millionacres bottom line
It's not just this part of the economy that's threatened, of course, as we point out in this piece: "Could a Gas Shortage Threaten the Return to the Office?"
But going to work is by and large way more mandatory than going on vacation. How the public responds to rising gas prices and shortages, perceived and real, will help determine the fate this summer of a lot of businesses counting on a successful travel season to get them past this storm.
And it's not even hurricane season yet.
Originally Appeared On: https://www.fool.com/millionacres/real-estate-investing/articles/will-gas-prices-supply-issues-hamper-summer-travel-investor-considerations/